Williams gets another call overturned via replay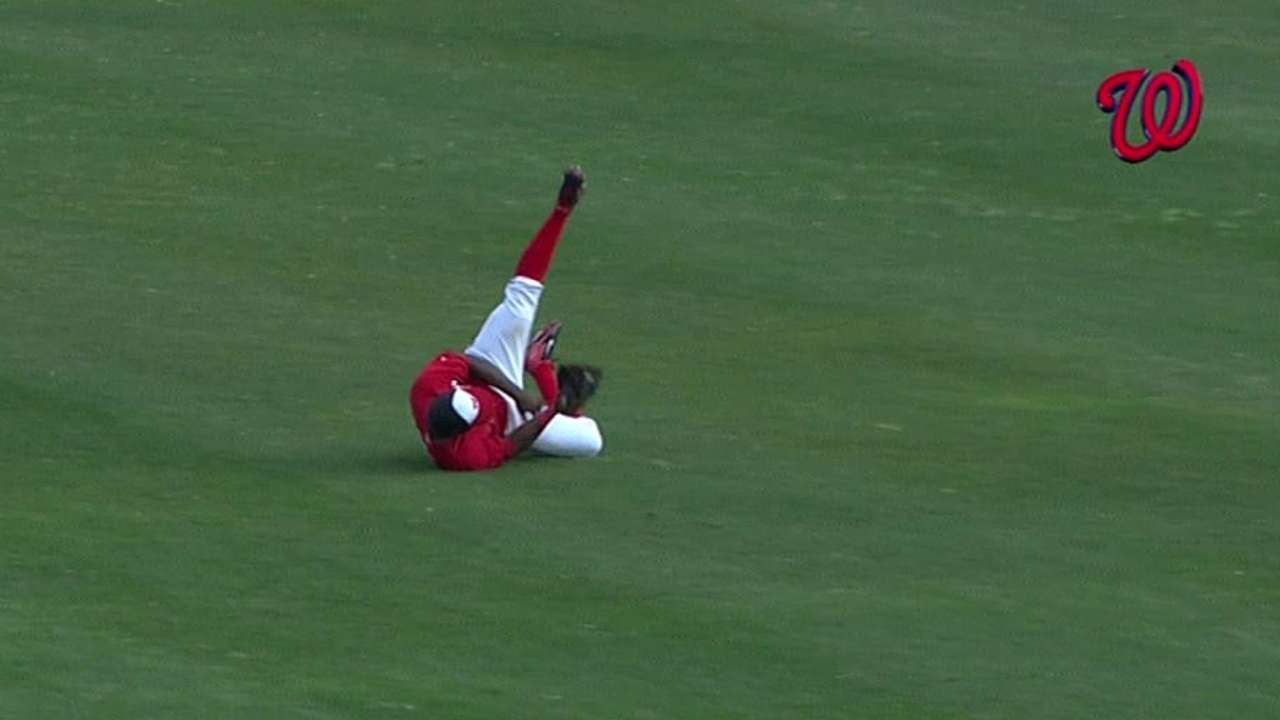 VIERA, Fla. -- Center fielder Denard Span knew he'd caught Andrew Brown's line drive in the top of the eighth inning of Tuesday's game against the Mets at Space Coast Stadium. Thanks to instant replay, the umpires eventually agreed.
With a runner on first and two outs, Brown hit a liner to center field off reliever Ryan Mattheus. Span raced in, reached down and made an awkward, tumbling catch. The umpires initially ruled it a hit, with Josh Satin moving from first to third.
"I got it, and I saw [shortstop Ian Desmond] and [second baseman Anthony Rendon] screaming for me to throw the ball just in case they didn't call it a catch," Span said. "You've got to keep playing, because the runner was still going. But yeah, I knew I had caught the ball."
Manager Matt Williams saw Span's reaction and left the dugout to ask for a review.
"His reaction told me we needed to have them take another look," Williams said. "The players know."
Right fielder Jayson Werth was so confident the call would be changed that he got his gear and went to the on-deck circle to get ready to lead off the bottom of the inning.
Indeed, the umpires reversed the ruling, in one minute and 21 seconds. It was the second call Williams has gotten overturned this spring thanks to Major League Baseball's expanded replay system. It was the first time for Span.
"As long as they're going to get it right, I think it's worthwhile," Span said. "It felt a little bit like NFL Sunday, I'm going to be honest with you. You're kind of waiting for the ruling on the field. Everybody is standing around. Once he said it was a catch, I don't know. Just watching football, it felt similar to that. I knew I caught it."
Andrew Simon is a reporter for MLB.com. Follow him on Twitter @HitTheCutoff. This story was not subject to the approval of Major League Baseball or its clubs.