Strasburg much more comfortable with slider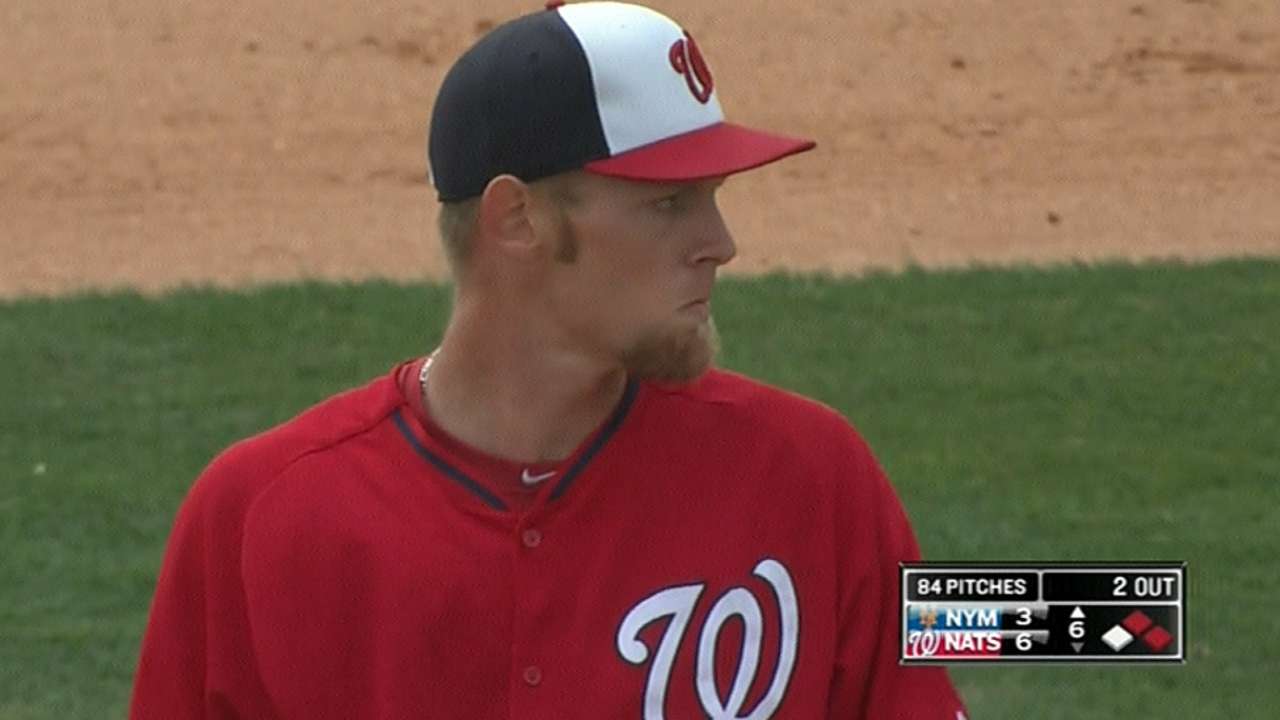 VIERA, Fla. -- Right-hander Stephen Strasburg came into Spring Training wanting to develop his new pitch -- a slider -- and work on controlling opposing baserunners out of the stretch. After making his fifth and final Grapefruit League start on Tuesday afternoon against the Mets, he feels more comfortable on both counts.
When the 25-year-old takes the mound against the Mets again for Opening Day on March 31 at Citi Field, he expects to bring the slider with him from Florida. He isn't getting rid of his fastball, changeup or curveball, but he believes he can throw the slider in any situation.
"I think it was a natural pitch that I think could really help my game," he said. "Just based on what guys were doing off me in years past, it's kind of an equalizer. They can't really sell out on a single pitch anymore."
Strasburg was pleased with Tuesday's outing, although he wasn't at his most effective. He allowed three runs on five hits over 5 2/3 innings, walking two and striking out seven. The Mets did all of their damage in the third, highlighted by Travis d'Arnaud's leadoff homer, which came on a hanging curve and rode the wind over the left-field wall.
But Strasburg acknowledged that his pending Opening Day matchup with the Mets -- in a game that counts -- affected his pitch selection and the way he went after hitters. He won't have to worry about holding anything back on Monday.
Andrew Simon is a reporter for MLB.com. Follow him on Twitter @HitTheCutoff. This story was not subject to the approval of Major League Baseball or its clubs.