Zimmerman ready to play first base if needed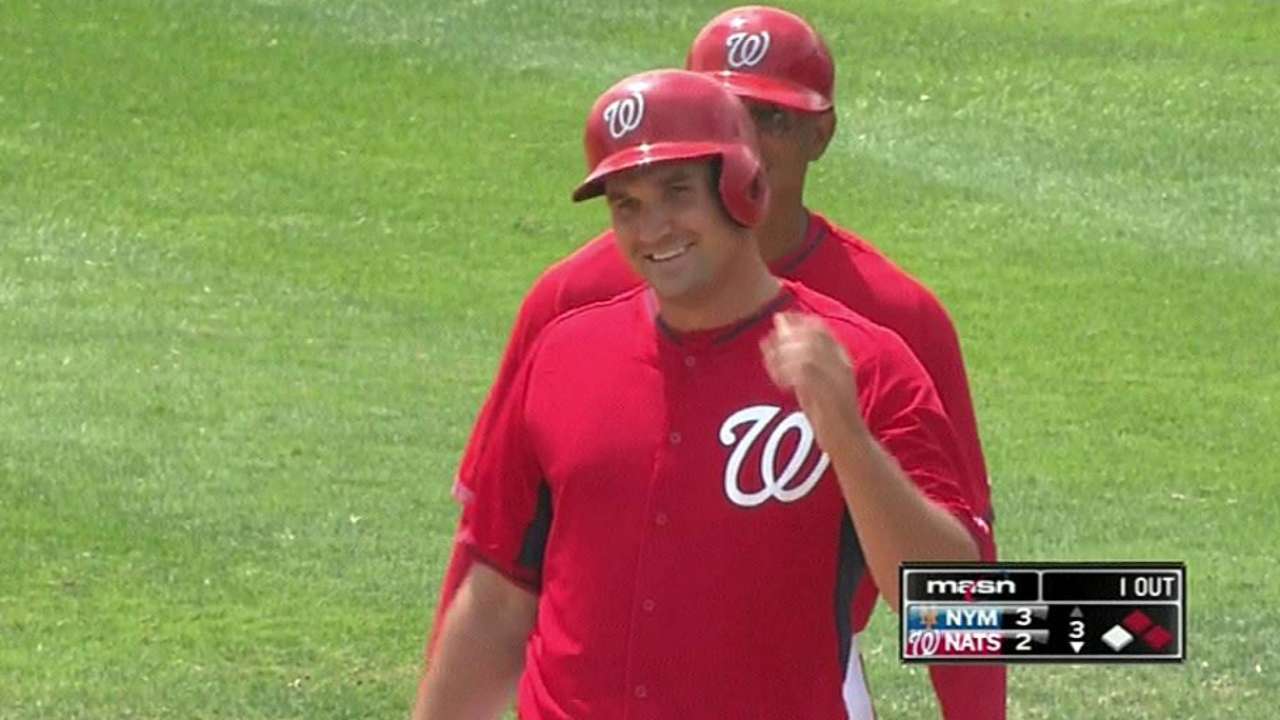 PORT ST. LUCIE, Fla. -- Nationals third baseman Ryan Zimmerman was out of the lineup for a second consecutive day on Thursday as the club finished up its Grapefruit League schedule against the Mets at Tradition Field. Manager Matt Williams said Zimmerman has been dealing with a stomach illness that is not considered serious.
Zimmerman's absence means he will complete his spring with a total of two innings at first base, barring an appearance there in Saturday's exhibition game against the Tigers at Nationals Park. Still, Williams suggested that Zimmerman is ready to play the position in a real game, although Wednesday's acquisition of utility man Kevin Frandsen gives the club a more experienced right-handed complement to starter Adam LaRoche.
"He's done a lot of work. He can play over there," Williams said of Zimmerman. "Certainly, [Frandsen] adds to that mix, too. There may be opportunity there, too. I'm comfortable with Zim being over there. He's comfortable with it. His footwork is great. He's done a lot of work that hasn't been seen, because it's on a backfield. Early stuff. He's good."
The plan coming into spring was to get Zimmerman ready to start a handful of games at first against tough left-handed pitchers after LaRoche struggled with southpaws a year ago.
"I think the main part of my thought process was, just to make sure if in fact we got in a situation, we had somebody to play over there," Williams said. "Now that Kevin is here, he certainly has experience. Zim has less experience. But I'm not afraid to do that. He's a fantastic athlete. He catches everything. If it calls for it, and we want to do that, we all feel comfortable we could accomplish that."
Andrew Simon is a reporter for MLB.com. Follow him on Twitter @AndrewSimonMLB. This story was not subject to the approval of Major League Baseball or its clubs.