Frandsen joins Nats, excited for opportunity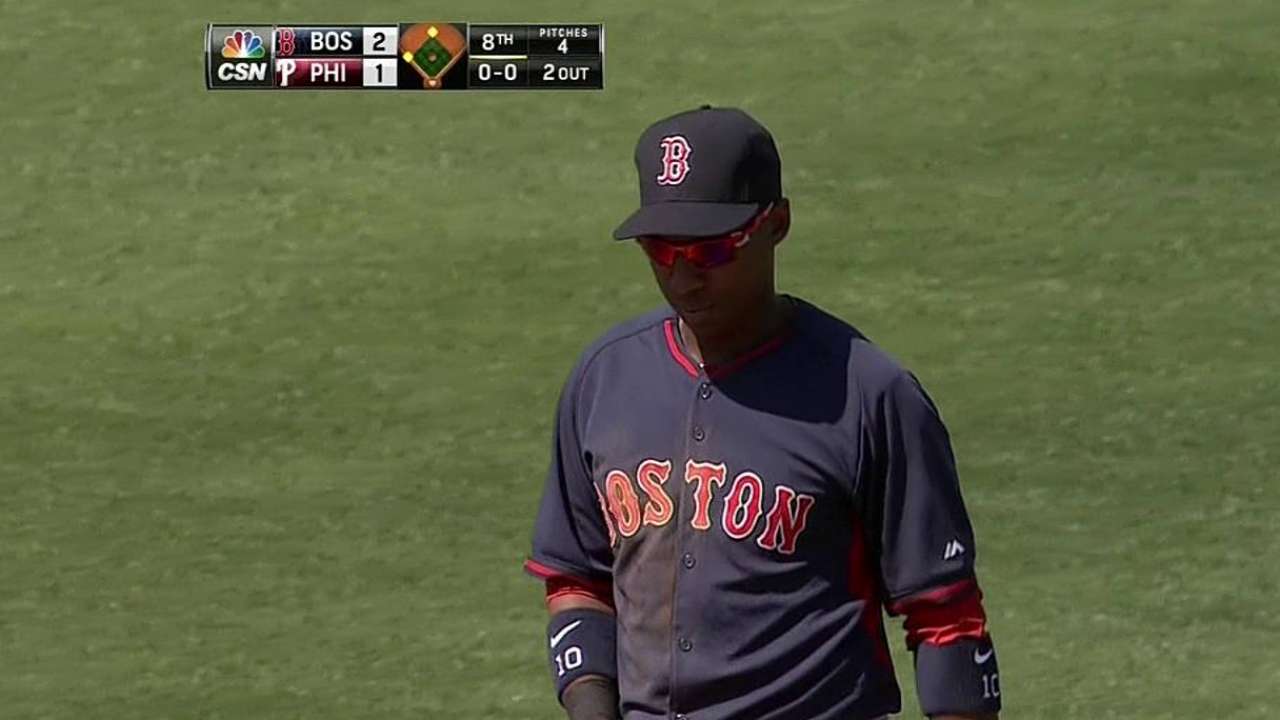 PORT ST. LUCIE, Fla. -- Over the past five days, Kevin Frandsen has felt a whole range of emotions.
The veteran utility man, outrighted off the Phillies' 40-man roster on Sunday, forfeited a guaranteed $900,000 contract by opting for free agency, then signed with the Nationals on Wednesday, reportedly for the same amount, plus incentives. He joined his new teammates on Thursday for their final Grapefruit League game against the Mets.
"Ultimately, it went from shock on Sunday to sick to my stomach on Monday, then Tuesday being really confident what I was about to do," said Frandsen, who came off the bench to go 1-for-2 with a double.
Frandsen spent the past three years in the Phillies' organization and much of the past two as a versatile backup infielder and pinch-hitter with the big league club. He figures to fill the same role with the Nats. The 31-year-old can play first, second and third base, is a career .289/.343/.435 hitter against left-handed pitching and last year led the Majors with 14 pinch-hits, although his overall offensive numbers slipped.
Frandsen said he enjoyed his time with Philadelphia and that the coaching staff, especially manager Ryne Sandberg, "meant the world" to him and his family. But this was a business decision, on both ends.
"They made their decision, thought I was roster flexibility, and I didn't feel that way," he said. "I have a lot more pride in myself, I feel like."
Frandsen called it a "leap of faith" to opt for free agency but considers himself a winning big league player and thought he could get that opportunity elsewhere. Although he's barely had a chance to meet his new teammates, he's excited for what the Nats might be able to accomplish.
"I'm jealous of all my buddies in San Francisco that have two rings now," said Frandsen, who was drafted by the Giants and spent time with them from 2006-09. "I want my hands to be a little heavier."
Andrew Simon is a reporter for MLB.com. Follow him on Twitter @AndrewSimonMLB. This story was not subject to the approval of Major League Baseball or its clubs.