Roark, Jordan earn final two rotation spots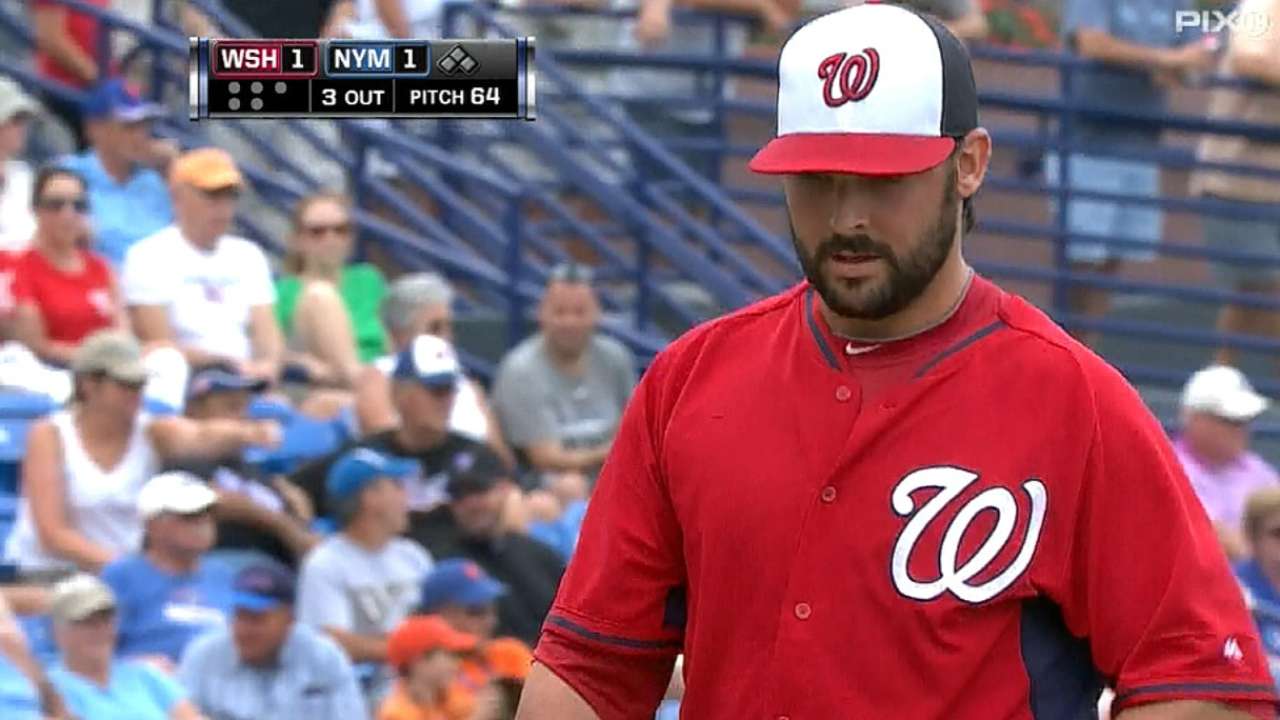 WASHINGTON -- Tanner Roark and Taylor Jordan will be the final two pitchers in the Nationals' rotation now that Doug Fister has been placed on the 15-day disabled list.
Roark and Jordan battled throughout the spring for the No. 5 spot in the rotation, but because of the injury, they both secured a place.
"They're both excited," manager Matt Williams said. "They're both eager. I think they've proved themselves in the spring. We created this competition between the two of them, and they both responded."
Roark will start the team's home opener next Friday. Stephen Strasburg takes the mound for the next game, followed by Jordan.
Roark is thrilled to have made the rotation.
"It feels really, really good," Roark said. "I'm very excited, [I'm] all smiles. I'm fine with the [home opener]. I'll be all right.
Jordan will head to Florida for a few days to get in some extra work before returning to the team in time for his start.
"I'm definitely happy to be here at the end [of Spring Training] this year," Jordan said. "It feels great to be here."
Jeff Seidel is a contributor to MLB.com. This story was not subject to the approval of Major League Baseball or its clubs.