For Strasburg, Opening Day just another day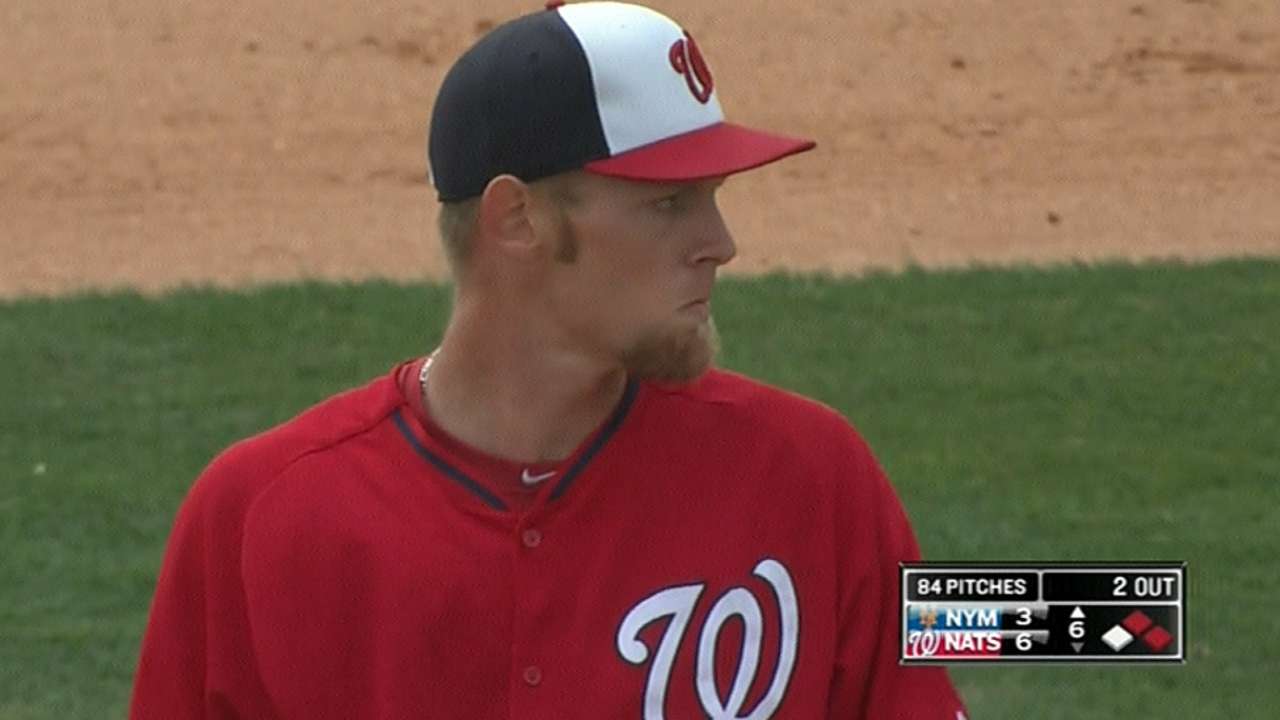 WASHINGTON -- Though right-hander Stephen Strasburg will take the mound on Opening Day against the Mets, he isn't overly excited simply because it's the season's first game.
"[I] just treat it like another day," Strasburg said on Saturday. "The biggest thing is just working around the extra ceremonies and the guys getting called out to the lines and everything. It's just one start of many, and you've just got to focus on the process, and you've got to focus on the end result -- and that's playing your best baseball at the end of the year."
Strasburg is coming off a good 2013 season that ultimately proved very frustrating. He finished with an 8-9 record despite an impressive 3.00 ERA in a season in which he didn't get a whole lot of breaks.
His numbers were actually better in some ways than in his 15-6 effort in 2012, when the Nationals won the National League East. But he didn't find much luck last season -- nor did the team until the final weeks of the season, when it proved too late for them to rally.
That's why Strasburg is hoping that Opening Day is the start of a much better season for both himself and the team.
"The sky's the limit with this club," he said. "The biggest thing is that we've got to just stick together and focus on what we can control, and that's the effort we put in on a daily basis."
Jeff Seidel is a contributor to MLB.com. This story was not subject to the approval of Major League Baseball or its clubs.