Rendon: Houston homecoming 'pretty special'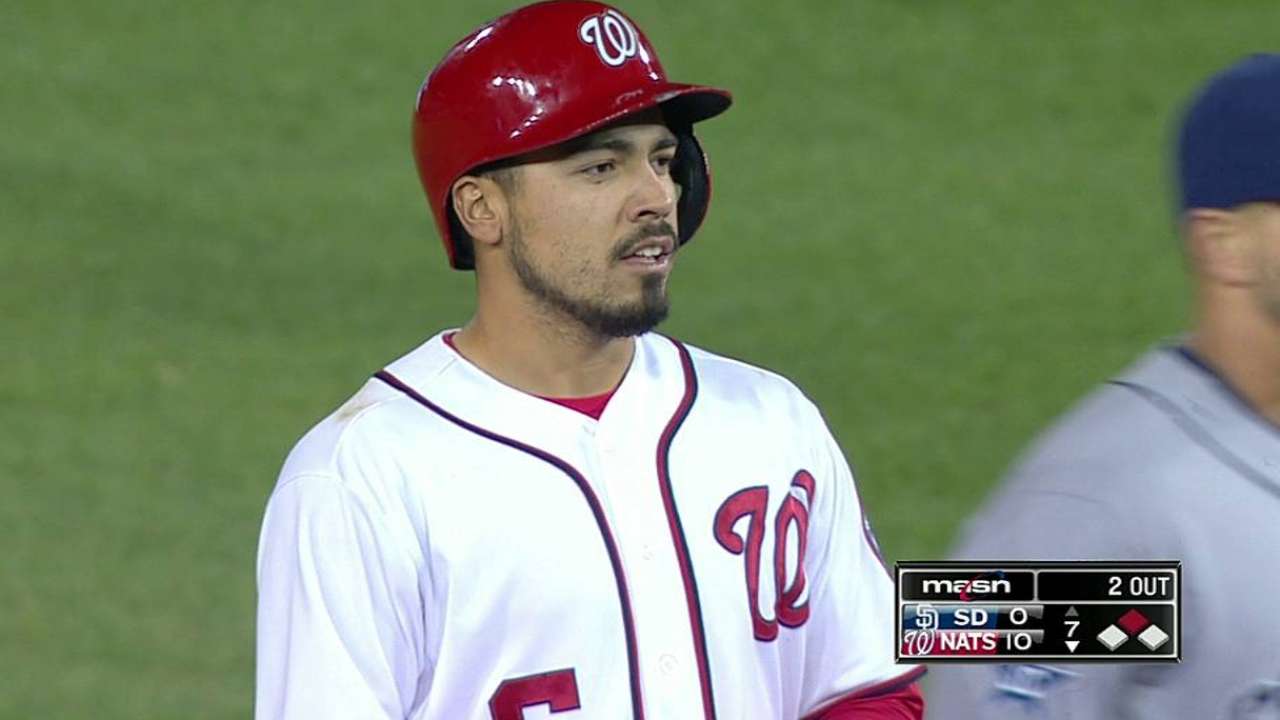 HOUSTON -- Homecomings are fairly common for Major League ballplayers. But a triple-digit ticket count for your crew during that homecoming? That's taking it to another level.
That's the kind of support Nationals infielder and Houston-area native Anthony Rendon has during Washington's two-game set against the Astros at Minute Maid Park.
"Maybe even 200 [tickets]," Rendon said. "I got friends, family, people from my mom's work -- you name it, they'll be here. My dad coordinated all of it, and the head count got pretty high."
Rendon grew up in the southwest suburbs of Houston but eventually played high school ball at Lamar High School in the heart of Houston. He hit .570 in his senior season, garnering a 27th-round selection from the Braves.
He turned that down to attend Rice, where he wrote his name all over the record books, became the first underclassman to win Baseball America's Player of the Year Award, and even got his own "Anthony Rendon Day," as declared by Houston's mayor.
Clearly, Houston is home for Rendon, who started Tuesday's game at third base. He spent Monday's off-day with his family, swimming and sharing a family dinner with relatives in town from as far away as West Virginia.
"Just being in an environment I'm used to is the best," Rendson said. "I know every back road, every street, pretty much. When you go to other cities, you have to worry about taxi drivers taking the right way to the park and those things. It's comfortable here."
Rendon still lives in Houston during the offseason, and said he maintains relationships with Robbie Grossman -- who is at Triple-A Oklahoma City right now -- and Team USA comrade George Springer, the highly touted recent Astros callup.
"I know they're excited about the future down here," Rendon said. "I'm just excited to play against them in Minute Maid, where I grew up coming. This is pretty special."
Chris Abshire is a contributor to MLB.com. This story was not subject to the approval of Major League Baseball or its clubs.