Hand feeling better, McLouth back in starting lineup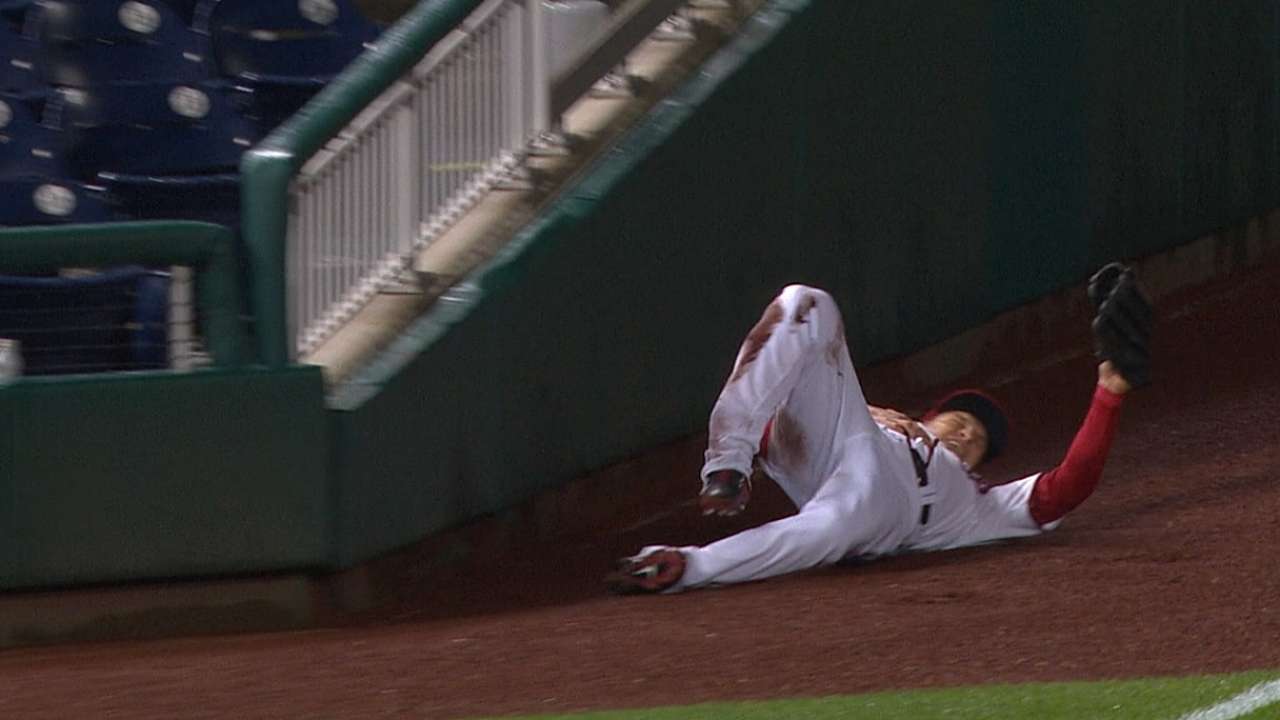 OAKLAND -- Nate McLouth was back in the Washington starting lineup on Saturday for the first time since cutting his hand while colliding with a wall on Monday making a diving catch. The veteran outfielder appeared as a ninth-inning defensive replacement on Wednesday but had been otherwise giving his hand time to recover.
"There was no way it would have healed if I kept swinging," McClouth said. "But I hit [Friday], and it's good to go."
McLouth has a small bandage near the knuckle at the base of his right index finger. While grabbing the ball on defense hasn't been much of a problem, he's noticed the injury when swinging the bat.
"Right where the hand and the bat went, right over that, it's a flesh wound," McLouth said. "It's gotten enough skin to where I can put some stuff -- I don't know what it is, it's kind of like superglue -- on there. So there's a little shell over it."
The Nationals signed McLouth to a two-year deal worth at least $10.75 million, with a club option for 2016, but he hasn't produced much offense for his new club. In his first 27 contests for Washington, McLouth batted .085 (4-for-47) with a double, a home run and an RBI.
Manager Matt Williams said he doesn't know what McLouth has to do to get out of his season-long funk.
"If I had that answer, man, I wouldn't be doing what I'm doing," Williams said. "Nate, he's just got to play. He's got a history of being able to hit, so he'll come out of it. He'll be fine, and more at-bats will certainly help."
Alex Espinoza is a contributor to MLB.com. This story was not subject to the approval of Major League Baseball or its clubs.