Zimmerman returns to add another weapon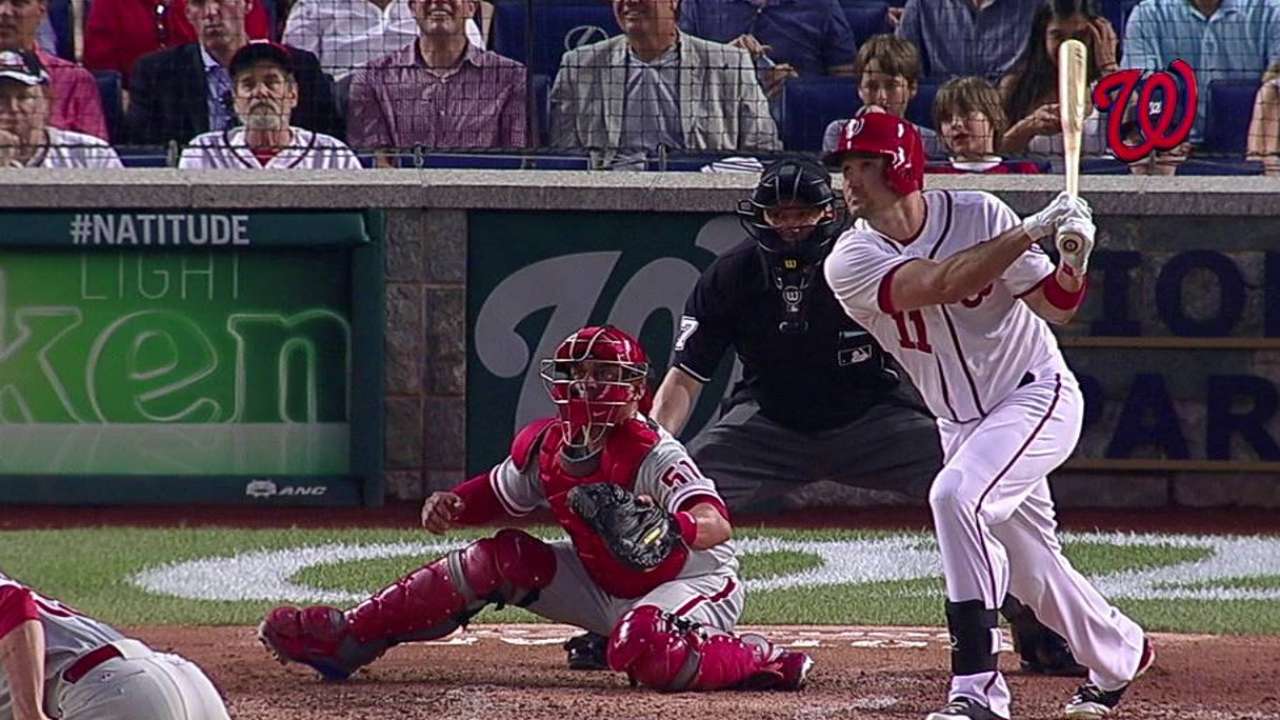 WASHINGTON -- In the bottom of the fifth inning of Tuesday night's series opener between the Nationals and Phillies, Philadelphia right-hander Dave Buchanan intentionally walked hot-hitting Adam LaRoche with two outs to get to Ryan Zimmerman, who was making his first start since returning from the disabled list with a fractured right thumb.
The walk put runners on first and second, and Zimmerman made the Phillies pay with his second double of the night, scoring Denard Span from second to extend the Nationals' lead to 4-0. Washington went on to win the game, 7-0.
"That's depth in your lineup," Williams said. "You've got somebody to get to that, has loads of experience and has the ability to hit the ball to all fields and drive a run in."
Two innings earlier, Anthony Rendon worked a walk to load the bases for Jayson Werth, who blasted a ground-rule double that bounced over the left-center-field fence to drive in the first two runs of the game.
"We've got some veteran guys that are in the middle of our lineup that know how to drive runs in and we've got some guys certainly at the top that can get on base for them," Williams said. "It's special when it all works together, when it's all rolling together."
Daniel Popper is an associate reporter for MLB.com. He also can be found on Twitter @danielrpopper. This story was not subject to the approval of Major League Baseball or its clubs.