Span heating up by slowing down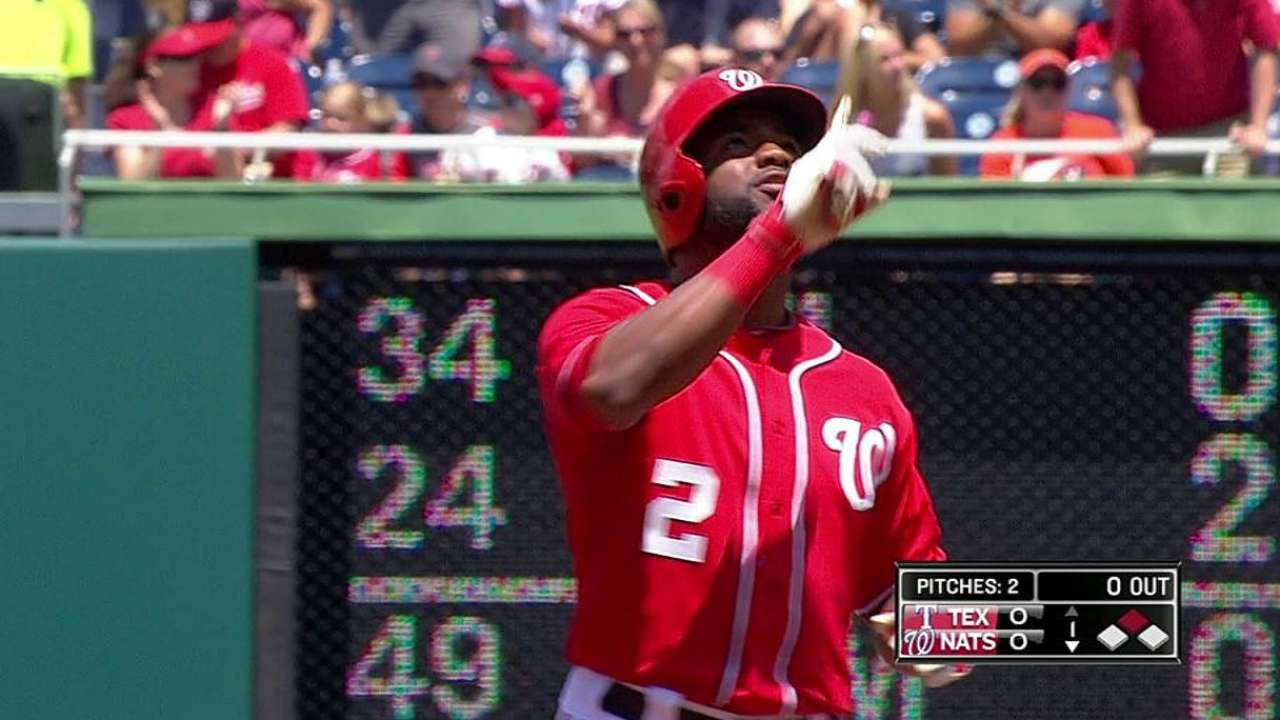 WASHINGTON -- Heading into Wednesday night's contest against the Phillies, Nationals leadoff man Denard Span has batted .407 over his last 12 games with 11 runs, five doubles and his only home run of the season.
During that 12-game stretch, Span's on-base percentage has gone from .308 to .324 while his batting average has jumped from .263 to .281.
The key? Staying relaxed at the plate.
"It simplifies everything," Span said. "It slows things down."
Manager Matt Williams has noticed that the speedy center fielder is seeing the ball particularly well.
"He's letting it get a little deeper, letting it travel a little bit more … the results kind of tell you that," Williams said. "If he's able to stay on a breaking ball and hit it to right, it means he's on the ball. Or if he's able to take a fastball the other way, he's letting it travel and get deeper."
Daniel Popper is an associate reporter for MLB.com. He also can be found on Twitter @danielrpopper. This story was not subject to the approval of Major League Baseball or its clubs.