Lobaton makes third straight start behind plate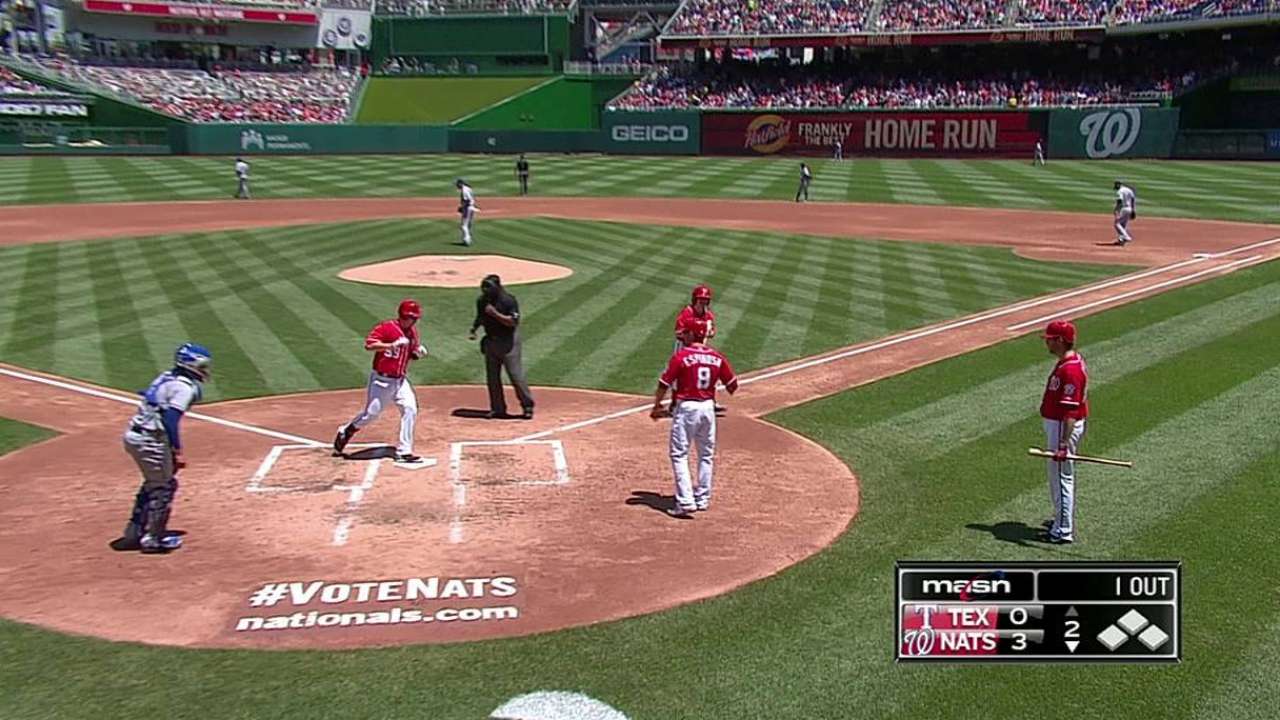 SAN FRANCISCO -- When Wilson Ramos landed back on the disabled list after straining his right hamstring on Monday night, Jose Lobaton was thrust into the starting catching duties. It's a role he perhaps surprisingly assumed for the third consecutive game on Thursday afternoon, despite the quick turnaround from a night game to a day game.
Manager Matt Williams said he spoke with Lobaton after Wednesday night's game and Lobaton said he felt good enough to go again Thursday.
Early in the season, Ramos called more fastballs than Lobaton. Lately, Lobaton has started calling for more fastballs. What's changed?
Well, not a whole lot, according to Williams. He acknowledged Lobaton and the pitching staff have made tweaks to their game approaches, but Williams credited the change in pitches thrown to those throwing them, not Lobaton.
"He who holds the ball, controls the game," Williams said.
Ryan Hood is an associate reporter for MLB.com. This story was not subject to the approval of Major League Baseball or its clubs.