Nationals expect Ramos back after 15 days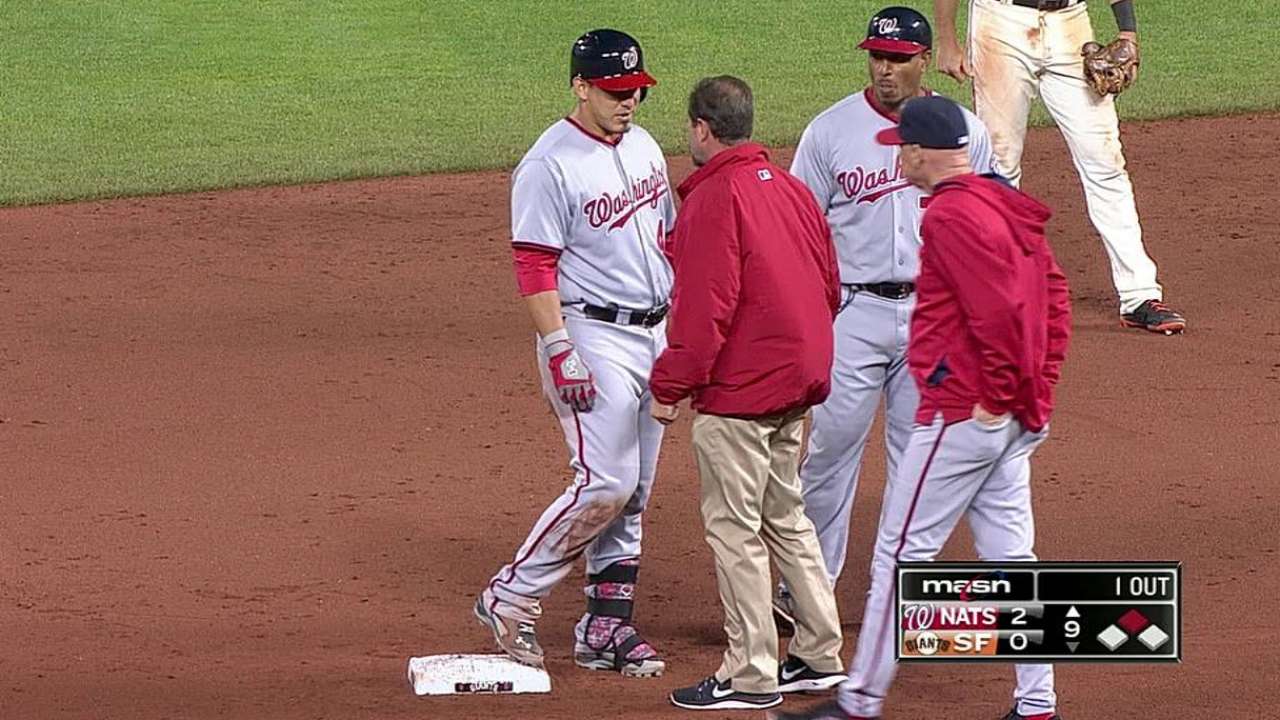 ST. LOUIS -- Nationals catcher Wilson Ramos is on track to come off the 15-day disabled list as soon as he is eligible, according to manager Matt Williams.
Ramos was placed on the DL with a strained hamstring on Wednesday. The catcher took some swings before the Nationals' game against the Cardinals on Saturday, but he was limited.
"He can still hit and he can still do that type of stuff, and it's not going to affect him too much," Williams said. "We figured we would give him the rest of the road trip to rest and not do anything. We'll start to strengthen when we get home. That will start Monday actually, and then we'll get going on making sure that he gets on the field and hits and getting him in some games somewhere and he'll be ready in 15 [days]. That's the plan."
Ramos has a history of hamstring issues, dating back to last season. Williams said Ramos' muscular build, combined with the extra duties that come along with being a catcher, have factored in.
"It's hard for catchers, because they don't get a chance to run as much as position players," Williams said. "You see the position players go out and they run their sprints and make sure they are loose before the game. Generally, the starting catcher is in the bullpen with the pitcher. So it takes a little bit more effort from the starting catcher to get loose prior. We want to make sure that he runs enough, because generally, that's where he gets hurt and that's where he has an issue."
Williams suggested that some tweaking to Ramos' pregame routine that involves more running might help alleviate the problem.
Joe Harris is a contributor to MLB.com. This story was not subject to the approval of Major League Baseball or its clubs.