Harper takes step toward full batting practice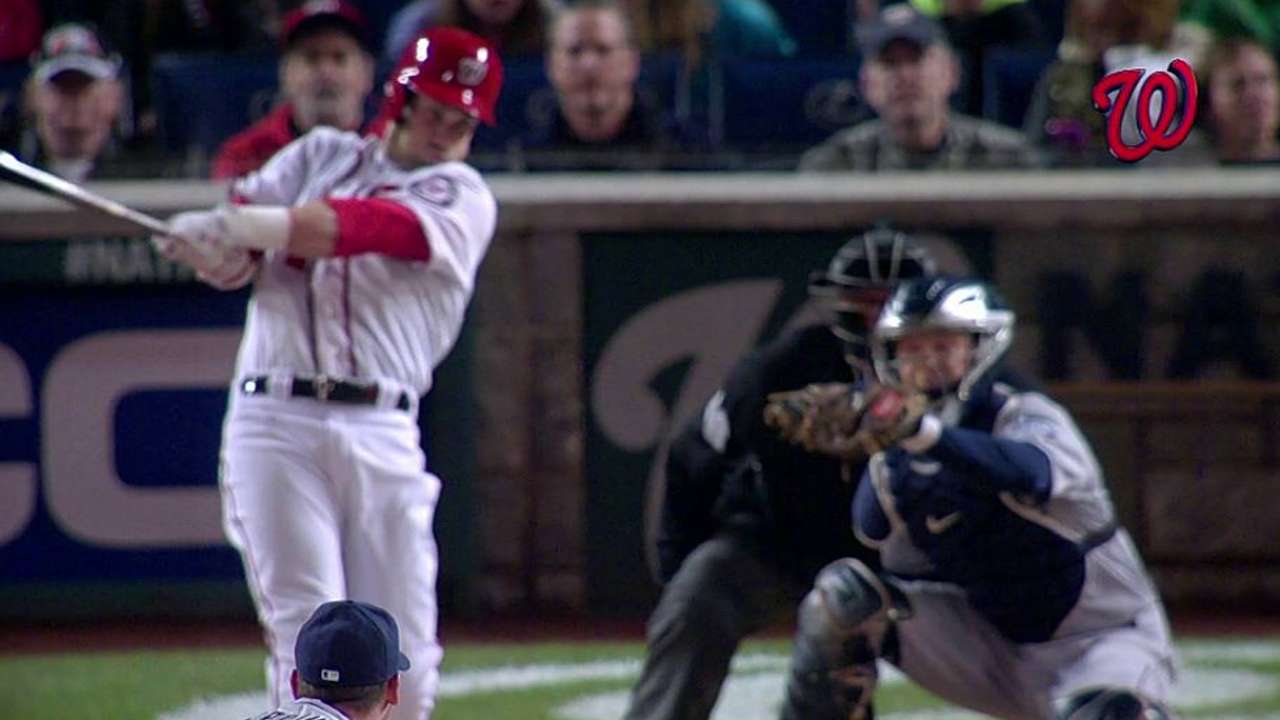 WASHINGTON -- Nationals left fielder Bryce Harper hit with two hands on Tuesday for the first time since tearing a ligament in his left thumb, manager Matt Williams said. Harper sustained the injury while sliding into third base against the Padres on April 25.
Williams said Harper took soft toss in the cage as part of his continuing rehab program, and he hoped to get the slugger on the field in the next few days to evaluate the progress.
Harper, who had been doing one-handed work with a bat in the cage in recent weeks, reported no thumb pain to Williams after his two-handed batting session Tuesday. When the two sat down to talk, Harper said he felt ready to take the next step.
"It's not full go, and it's not real, full batting practice yet, and you need that," Williams said. "But he's excited about the progression of it moving forward. It won't be long."
Williams said the team targeted a return date after July 1 if Harper's rehab continued to go well. But it depends on how the injured ligament reacts when Harper takes real batting practice.
General manager Mike Rizzo said he did not anticipate making any trades or dramatic roster moves upon Harper's return.
"These things usually have a way of taking care of themselves," Rizzo said.
Daniel Popper is an associate reporter for MLB.com. He also can be found on Twitter @danielrpopper. This story was not subject to the approval of Major League Baseball or its clubs.