Harper could start rehab stint as early as Monday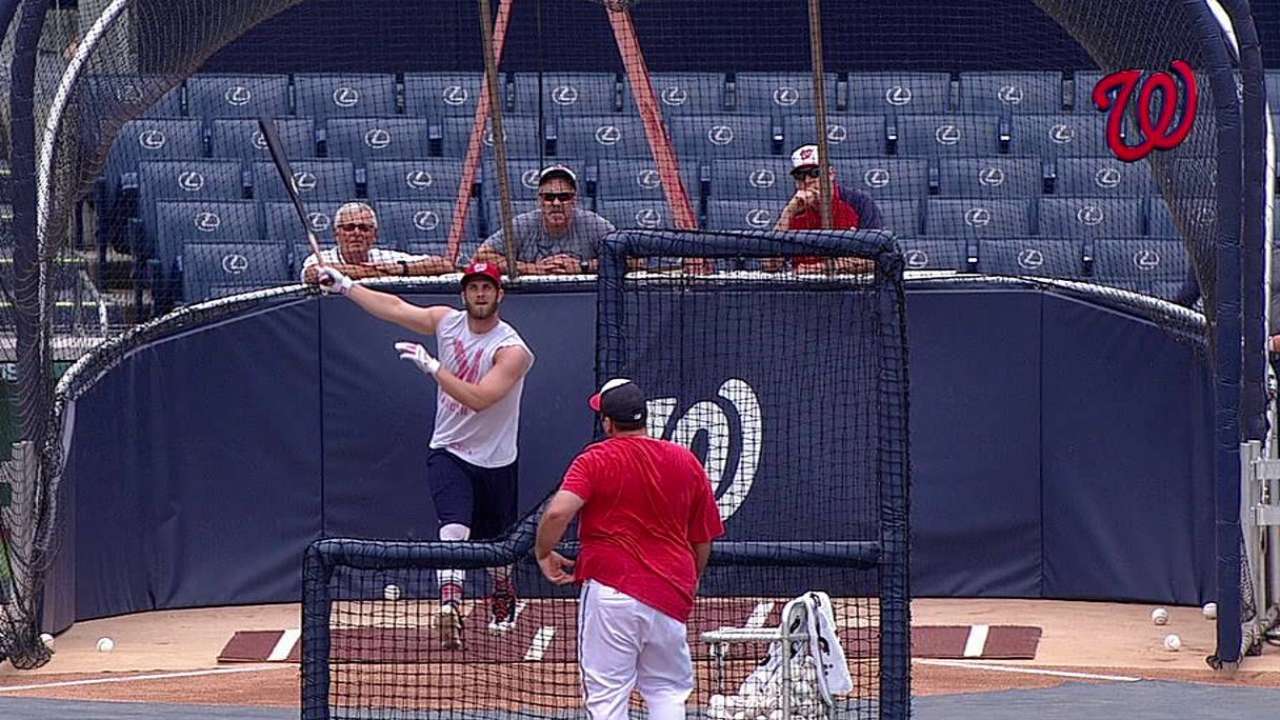 WASHINGTON -- A Major League source said Saturday night that Nationals left fielder Bryce Harper (torn thumb ligament) will begin a rehab assignment with Class A Potomac on Monday. But manager Matt Williams didn't confirm the claim before the game vs. Atlanta.
"I heard a vicious rumor going around that he's going out Monday," Williams said. "Is that his plan? Because nobody told me."
Williams did say Harper would leave for an assignment at some point during the Nationals' upcoming road trip, which starts on Monday. Williams didn't rule out Monday as a potential start date for Harper's rehab stint, but he said it could also be Friday, for that matter. Harper was not available for comment.
When he begins his assignment, Harper will go through a standard progression over the course of around seven games, starting with five innings before moving to seven and then nine. If Harper did start Monday, he would play games that day and Tuesday before an off-day on Wednesday to evaluate his thumb. Williams said Harper would get at least one nine-inning game as a designated hitter before playing a nine-inning game in the field.
Williams said Harper would play all three outfield positions at some point during the rehab assignment, something Harper will likely do when he returns to the Major Leagues. If all goes according to plan, Williams said Harper would return during the Nationals' next homestand, which begins June 30 against the Rockies.
Williams said the key is for Harper, who has been sidelined since April 25, to return to game shape. That process will produce some residual soreness, which Williams said is expected for a rehab assignment of this significance.
"We'll bubble-wrap him as much as we can," Williams said. "But we've got to let him go, too. We've got to let him go out there and compete."
Daniel Popper is an associate reporter for MLB.com. This story was not subject to the approval of Major League Baseball or its clubs.