Williams: Nats not calling Strasburg's pitches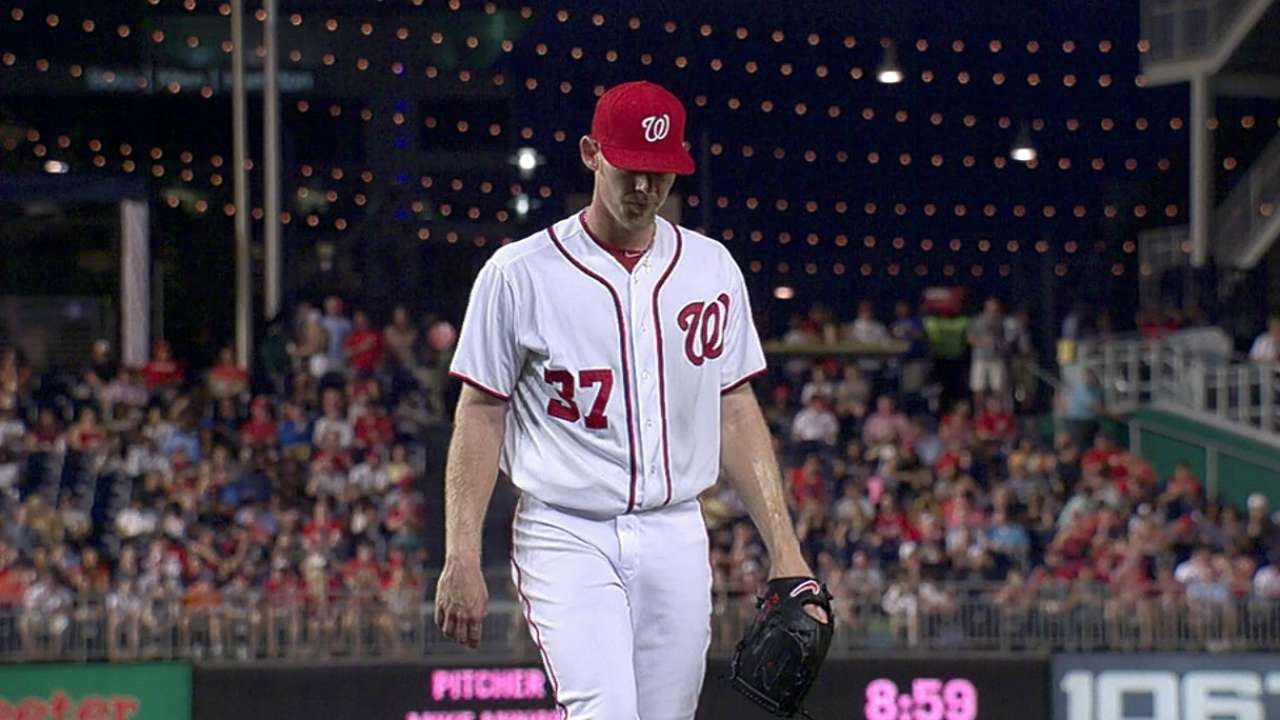 WASHINGTON -- The Nationals' game plan for Braves outfielder Jason Heyward was made apparent Friday night when right-hander Stephen Strasburg threw 18 fastballs out of 19 pitches to Heyward in three at-bats.
Strasburg struck out Heyward in the first at-bat on six fastballs in the top of the second inning. Heyward responded with a single off a fastball in the top of the fourth inning before ripping a two-run double over the head of Jayson Werth in right field on yet another fastball in the fifth inning to give the Braves a 4-1 lead in an eventual 6-4, 13-inning victory.
After the game, Strasburg commented on the approach.
"I guess it was the plan going in," Strasburg said. "I don't think it's the right plan. But that's what we went with."
On Saturday, manager Matt Williams responded to Strasburg's claims.
"He who holds the ball controls the game," Williams said. "We have advanced reports with reams of information. Those reports are condensed, and information is given to everybody about how we can get a guy out. But it's about feel for Stephen. If he feels like he can throw a fastball somewhere to get a guy out, then he's going to do that. If he doesn't feel like that's what he's going to throw to get the guy out, then he'll go to something else. So I would chalk [the comment] up to heat of the moment."
"We're certainly not calling pitches for him," Williams continued. "We're not telling him, 'You have to throw this or that.' It's about what he feels out there."
Daniel Popper is an associate reporter for MLB.com. This story was not subject to the approval of Major League Baseball or its clubs.