Zimmerman getting more infield work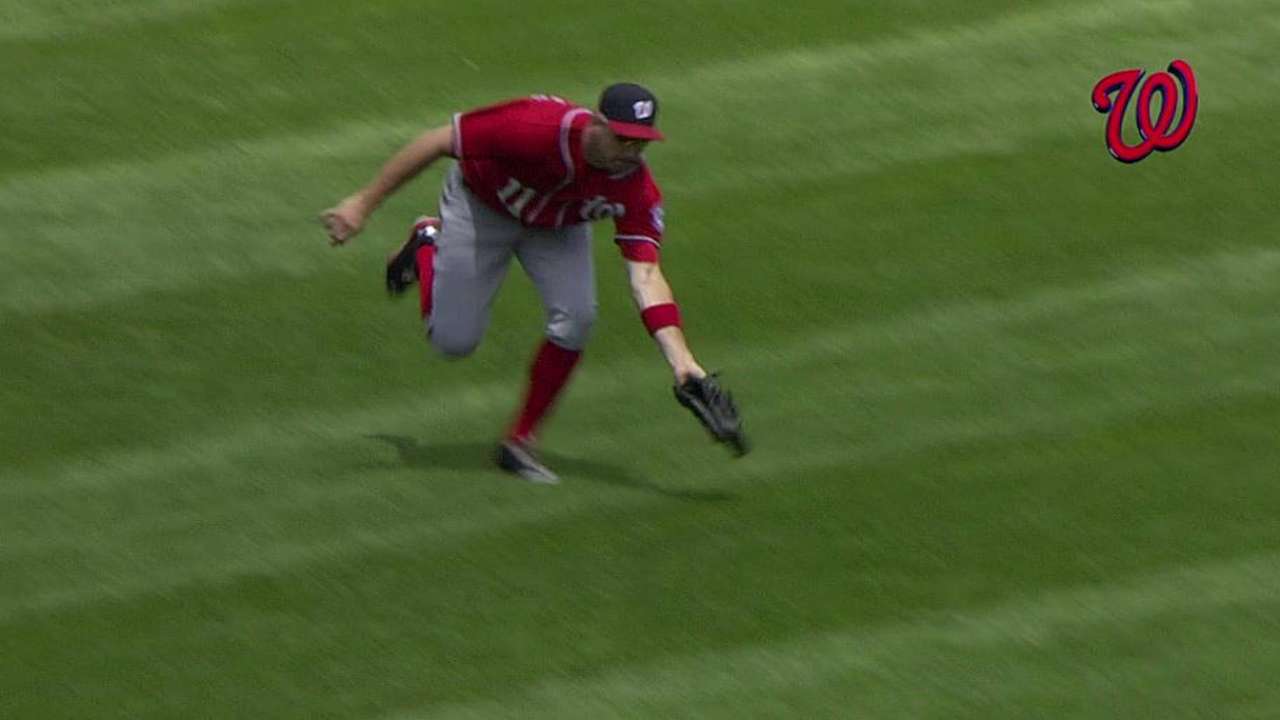 CHICAGO -- Ryan Zimmerman hasn't played third base since April 12, but that could change soon.
Zimmerman missed close to two months due to a thumb injury. That time off allowed him to rest his ailing right shoulder, which has bothered him in recent seasons. That, coupled with Anthony Rendon's emergence, pushed Zimmerman to left field, where he's played in 23 of the 24 games since he returned from the DL on June 3.
Zimmerman, who's made 95 percent of his career appearances at third, took ground balls at third for the first time since coming off the DL before Monday's game in Milwaukee. Nationals manager Matt Williams said Zimmerman has taken grounders at third twice since then, while also getting some work in at first, which he played June 15.
Williams said Zimmerman will rotate among first, third and left when Bryce Harper returns, and that he's pleased with Zimmerman's progress in left.
"He's done really well. He's played well out there," Williams said. "He's a good athlete, a really good athlete. We can put him anywhere and he'd be fine. It's about what the needs of the team are, and he's willing to do whatever is necessary, which is a testament to him and his attitude and his willingness to win and to help us win. He's good with it."
Joe Popely is an associate reporter for MLB.com. This story was not subject to the approval of Major League Baseball or its clubs.