Barrett called for unexpected balk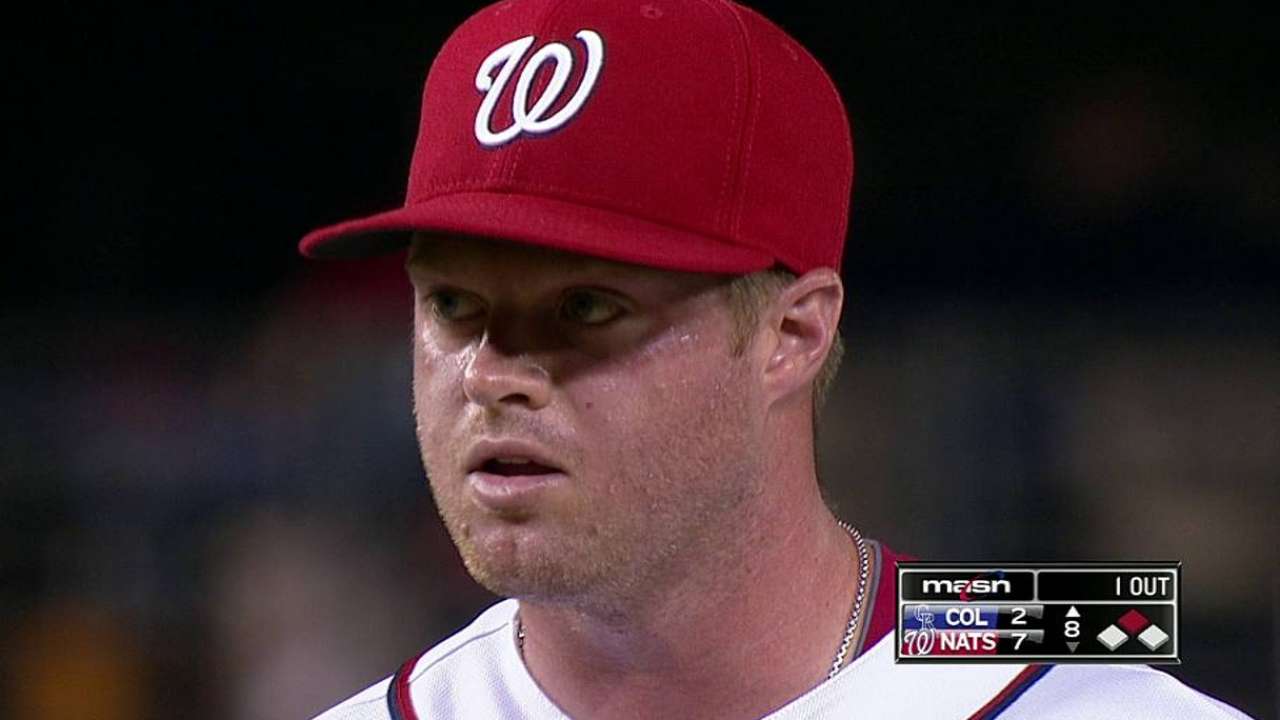 WASHINGTON -- For more than three years, Nationals reliever Aaron Barrett has pitched using the exact same routine, which includes a unique hitch before he comes to the set.
Barrett developed the delivery in 2011 while playing for short-season Class A Auburn, and he said there was initial discussion among coaches that it could be a potential issue. But Barrett said he worked to guarantee the motion was continuous every time, and in three and a half seasons in the Minor and Major Leagues, he was only charged with one balk.
That changed Monday night against the Rockies. In the top of the eighth inning while Barrett was pitching to Justin Morneau, home plate-umpire Joe West called a balk, citing the right-hander's funky motion. The call allowed Troy Tulowitzki to advance to second base.
"The only thing [West] told [catcher Wilson] Ramos and skip [Matt Williams] was that just I wasn't allowed to do that," Barrett said. "I wasn't allowed to do whatever I did."
Despite an argument from Williams, West upheld his call. Barrett was forced to change his motion in the middle of the inning, removing the hitch from his routine. Barrett ultimately gave up one run in the inning on a wild pitch and limited the damage. Nonetheless, it was a stressful experience for the rookie.
"It was hard. Instead of doing the motion I've always done, I had to basically come set," Barrett said. "It completely broke up my rhythm. … So it was definitely frustrating and difficult."
Daniel Popper is an associate reporter for MLB.com. He also can be found on Twitter @danielrpopper This story was not subject to the approval of Major League Baseball or its clubs.