Frandsen, Nats tuning in to World Cup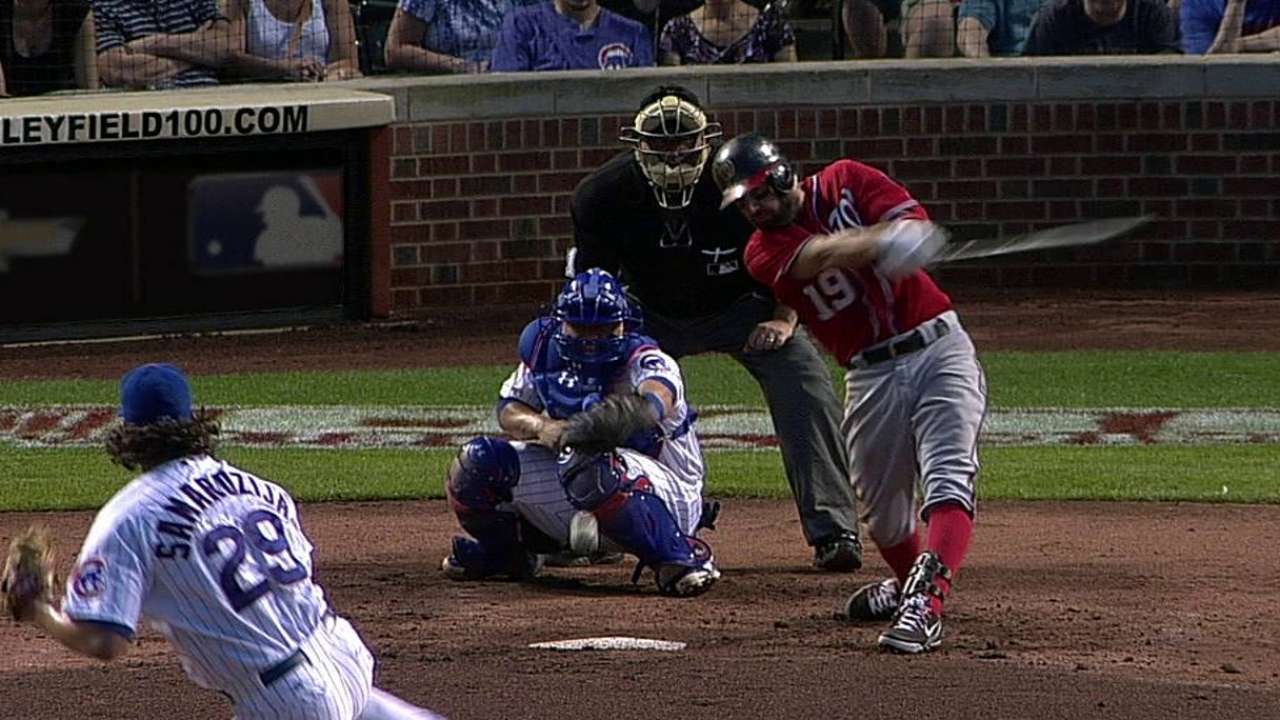 WASHINGTON -- Nationals infielder Kevin Frandsen had a United States men's soccer jersey hung up outside his locker in the clubhouse Tuesday afternoon just minutes before the Americans took on Belgium in the World Cup Round of 16 in Brazil.
Frandsen is a staunch supporter of the national team. He watched all three group-play games against Ghana, Portugal and Germany, as well as a number of friendlies the United States played in the leadup to the global tournament.
"I enjoy soccer," Frandsen said. "I'm probably in a minority here in the baseball world that enjoys it. But the World Cup is awesome, because it's just like the Olympics, where it's a pride thing. It's a country pride thing. Everyone gets behind it."
Nationals Park broadcasted the game against Belgium on the jumbotron in right-center field, giving fans who arrived early the opportunity to watch. As for Frandsen, he said he only checked the score periodically during batting practice, because his focus was on the Nationals' contest against the Rockies.
The U.S. fell to Belgium in extra time, 2-1.
Daniel Popper is an associate reporter for MLB.com. He also can be found on Twitter @danielrpopper This story was not subject to the approval of Major League Baseball or its clubs.