Espinosa out of starting lineup again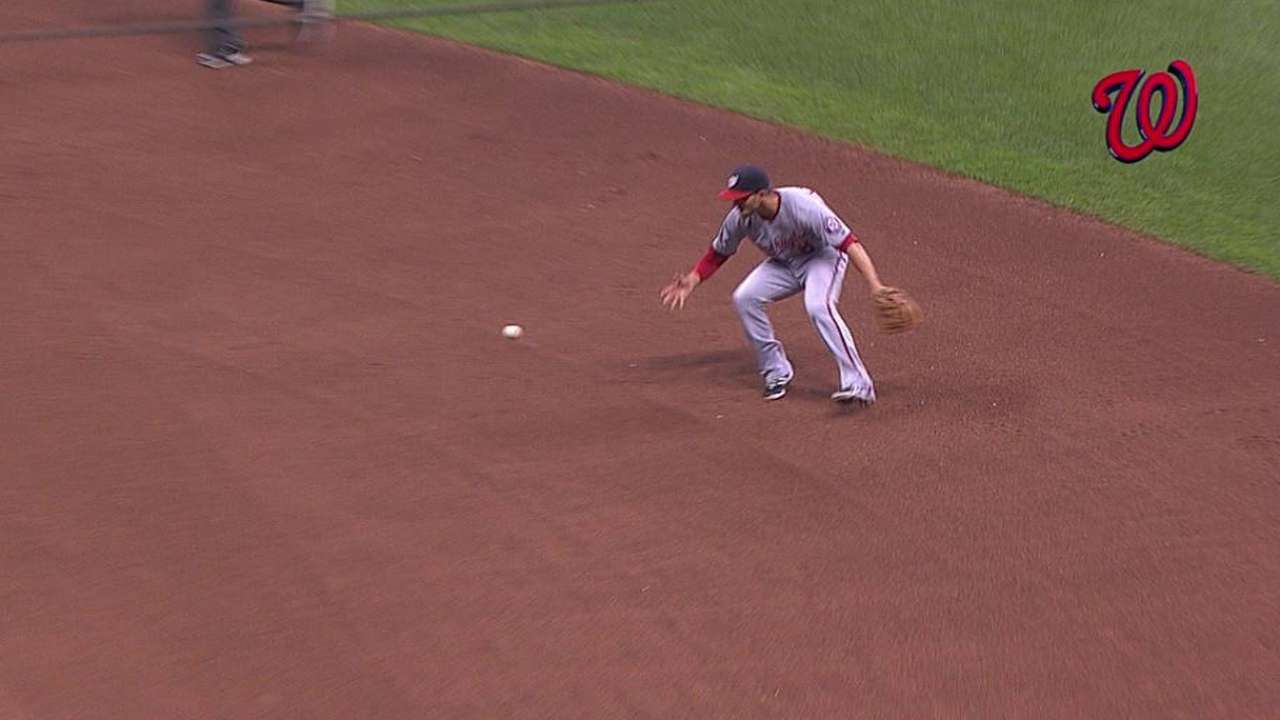 WASHINGTON -- After Tuesday night's game, Nationals manager Matt Williams mentioned he would try to get Danny Espinosa in Wednesday's lineup.
Williams said Wednesday that was because he had "question marks" about the health of some of his infielders following the Nationals' 7-1 win over the Rockies on Tuesday, though he wouldn't disclose which players. Nonetheless, Espinosa remained on the bench Wednesday, as the infielders in question returned to Nationals Park feeling better.
"It's nothing against Danny," Williams said Wednesday. "Nothing against with regard to him in any form or fashion. It was just a question last night of whether guys would be able to post today. But everybody's good."
The Nationals faced off against Colorado left-hander Tyler Matzek Wednesday. And while Espinosa sports a .277 batting average against lefties on the season, Williams still opted to go with same lineup as Monday and Tuesday -- albeit with Jose Lobaton catching and batting eighth instead of Wilson Ramos -- because of the 14-run outburst the group put together during the first two games of the series.
"We want to make sure that we get him some action in there," Williams said of Espinosa. "But it's hard to argue. It's hard to argue with the last two days."
Daniel Popper is an associate reporter for MLB.com. This story was not subject to the approval of Major League Baseball or its clubs.