If LaRoche sits in Baltimore, Zim to play first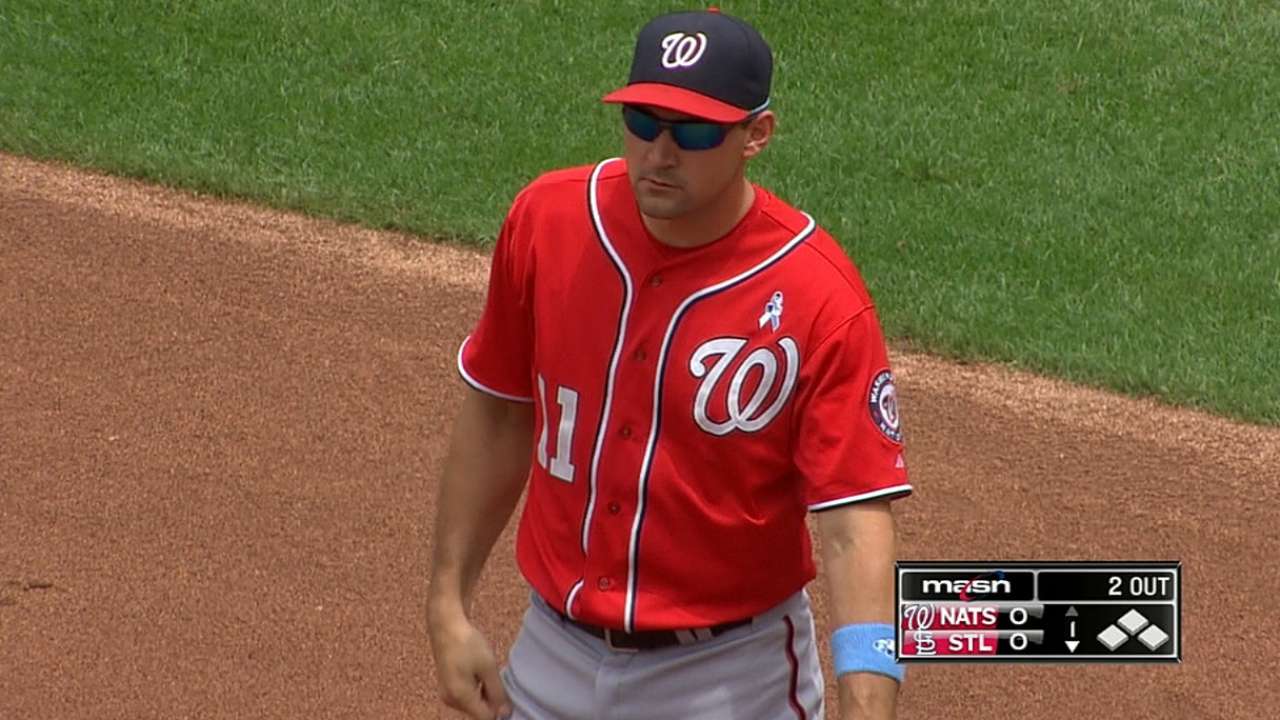 WASHINGTON -- American League teams are forced to adjust during Interleague Play at National League parks due to the lack of designated hitter.
That remained the case in Washington on Monday night for the series opener between the Nationals and Orioles at Nationals Park. Baltimore was forced to sit Steve Pearce, who is batting .326 with 10 home runs this season, to keep both Nelson Cruz and Chris Davis in the lineup. Cruz started in left field while Davis played first base.
Meanwhile, when the Nationals travel to Baltimore for the final two games of the four-game, home-and-home series, they'll face the opposite situation as the Orioles with the ability to start an extra hitter.
Manager Matt Williams said there are a number of possibilities for those two games at Camden Yards on Wednesday and Thursday regarding his lineup as well as players getting rest. Williams said Ryan Zimmerman, Jayson Werth or Adam LaRoche could all get days off in Baltimore. In the case that LaRoche sits, Williams said Zimmerman would move to first base, where he's started once this season.
"We have to look at the next couple of days and how we come out of it," Williams said. "We'll just have to see how it goes in the next couple [games]."
Daniel Popper is an associate reporter for MLB.com. He also can be found on Twitter @danielrpopper. This story was not subject to the approval of Major League Baseball or its clubs.