Harper trying to find his timing since return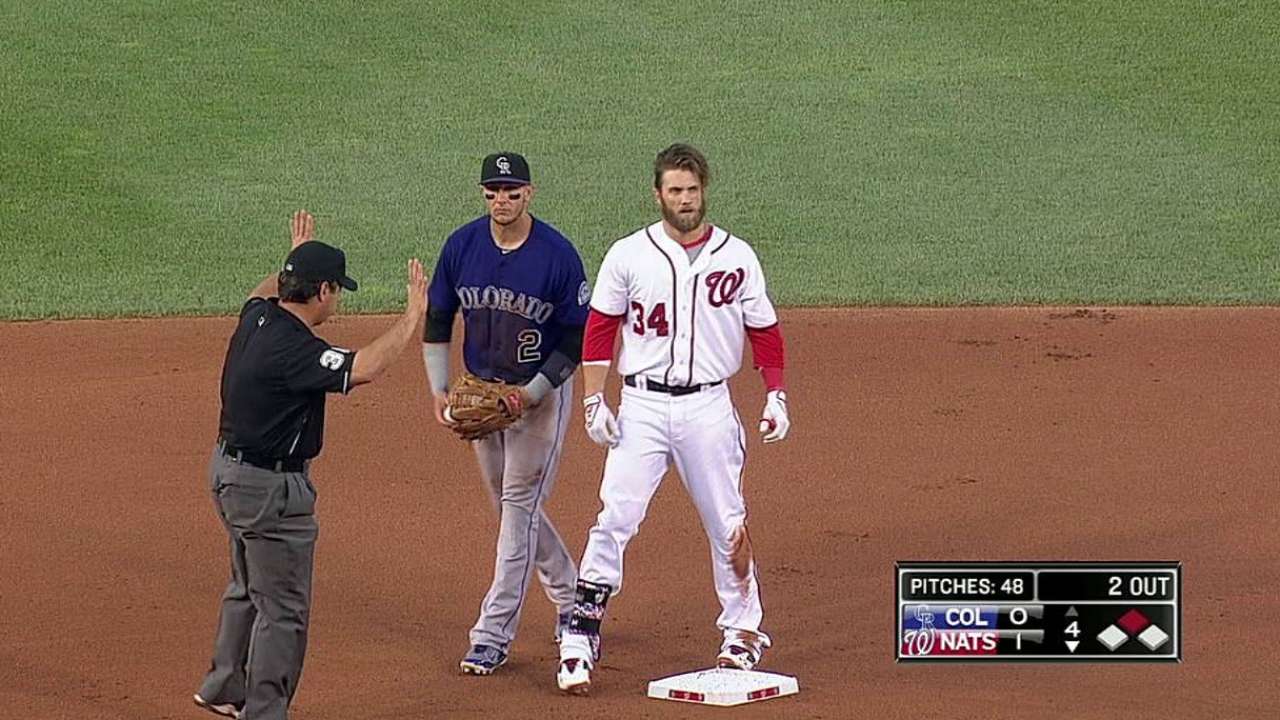 WASHINGTON -- Entering Tuesday, Nationals outfielder Bryce Harper had gone 4-for-24 (.167) with 10 strikeouts in seven games since returning from two-month layoff because of a torn left thumb ligament.
Both Harper and manager Matt Williams have said it will take the 21-year-old slugger some time to get back. Timing at the plate is crucial for Major League hitters, and missing 57 games makes it increasingly difficult to judge a 95 mph fastball compared to an offspeed breaking pitch.
Nonetheless, there's no question Harper has been jumpy at the plate since his return. Perhaps it's a matter of Harper trying to do too much too quickly after coming back from a long-term injury. But Williams said that kind of over-eagerness is expected from a star player carrying substantial pressure on his shoulders.
"I think expectation has a lot to do with it," Williams said. "I think we're all human, and regardless of the job we do or who we are in relation to Bryce, we all expect greatness. And so when it's not, there's a bigger emphasis. The light bulb goes on, it's a bigger spotlight, all of those things.
"Everybody goes through slumps. Everybody has injuries. Everybody that comes back from a long layoff has timing issues and needs to get back in the game. But I think with Bryce especially, that spotlight shines a little bit brighter than most folks, so there's a bigger emphasis. I will tell you this, though: I think he'll be just fine."
Daniel Popper is an associate reporter for MLB.com. He also can be found on Twitter @danielrpopper. This story was not subject to the approval of Major League Baseball or its clubs.