Blevins continues to struggle against righties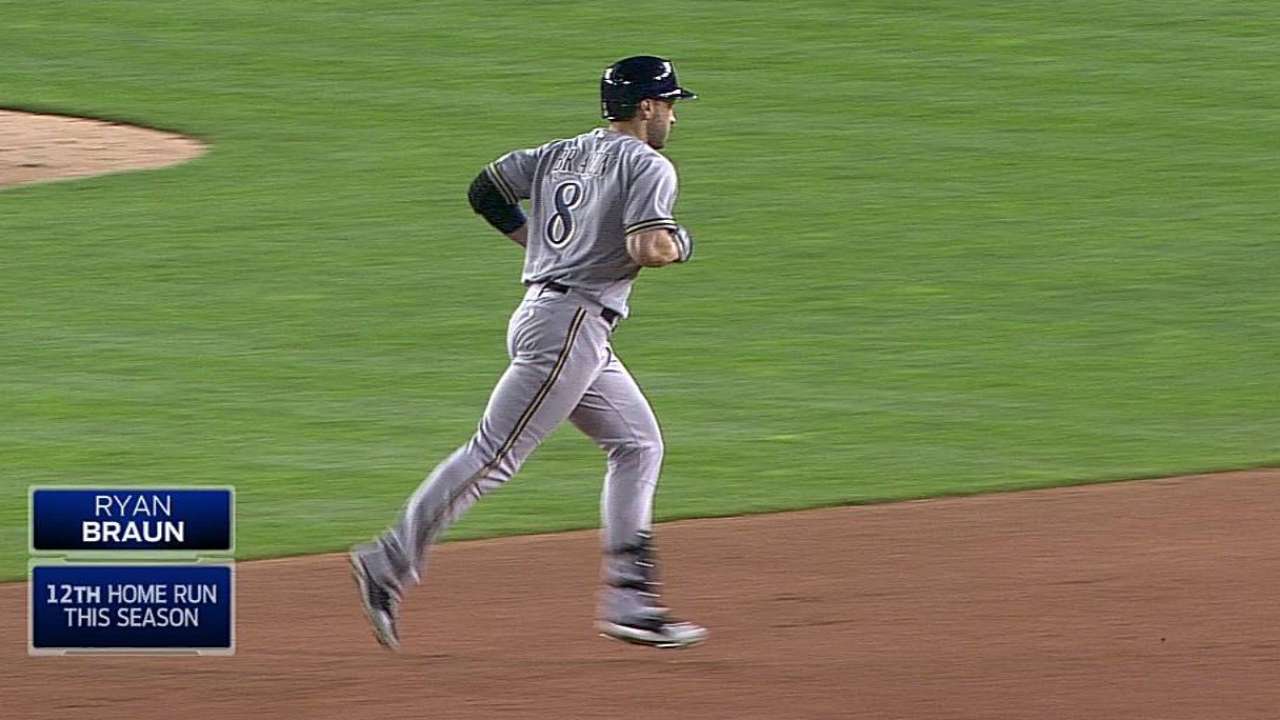 WASHINGTON -- Jerry Blevins has been dominant against left-handed hitters in 2014. However, he's fared dramatically worse against righties.
Over Blevins's 41 appearances this season, lefties are hitting a measly .117, compiling just seven total hits. On the other hand, righties are batting .338 against Blevins -- a shockingly high number that deviates from his career averages.
Blevins has been in the Majors for eight seasons. During that time, righties are hitting .250 against him while lefties have posted a .211 mark. Even more surprising, though, is that fact that Blevins fared better against righties in 2013, when righties hit .190 against him, and lefties hit .253.
"[It's] a combination of many factors," Blevins said of the discrepancy this year. "Pitch location ... situational things. Mostly, baseball. It is what it is. Make some minor adjustments and go from there."
The left-hander's struggles culminated Saturday night against the Brewers, who led off the top of the eighth inning against Blevins with three straight righties. Blevins retired Carlos Gomez to start the frame, but pinch-hitter Martin Maldonado reached on a single in the next at-bat before Ryan Braun deposited a 91-mph sinker into the left-field seats for a two-run home run.
Manager Matt Williams said Blevins must command his fastball inside to righties if he wants to improve. On Saturday night, Blevins served up an inside fastball to Braun, but the left-hander wasn't dissatisfied with his execution.
"The ball to Braun was in and off the plate," Blevins said. "He hit a good pitch."
Daniel Popper is an associate reporter for MLB.com. He also can be found on Twitter @danielrpopper. This story was not subject to the approval of Major League Baseball or its clubs.