Ramos enjoying success at the bottom of the order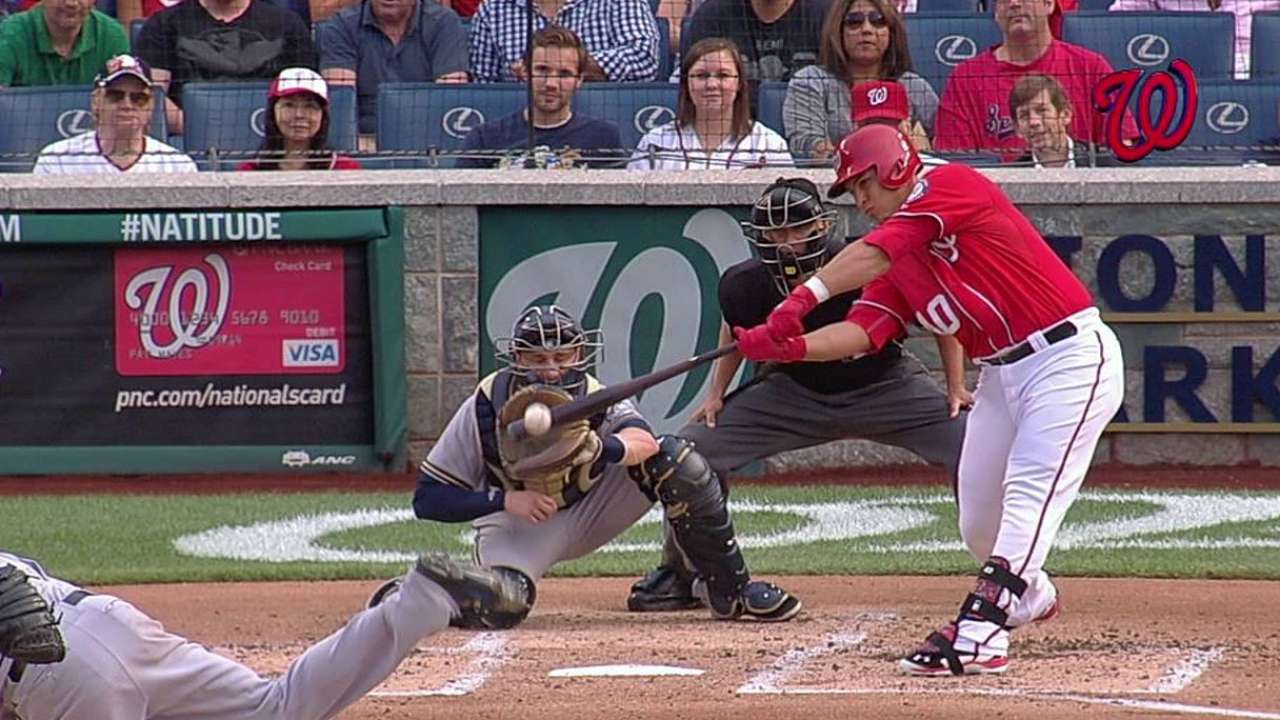 WASHINGTON -- Bryce Harper returned to the Nationals' lineup on June 30 after missing two months because of a torn left thumb ligament. As a result, Wilson Ramos -- Washington's Opening-Day cleanup hitter -- has been forced to move down in the order.
The 6-foot-1, 220-pound catcher has batted in the eighth spot for 11 of the 12 games he's started since Harper rejoined the team. Ramos hit seventh against the Phillies on July 11, but that was only because Danny Espinosa started in place of Ian Desmond at shortstop to give Desmond a day off.
The demotion hasn't hindered Ramos' production, though. In fact, the right-handed slugger has been on a tear since Harper's return, batting .340 (16-47) over the 12 games with seven RBIs and a home run entering Sunday. His season average has soared from .274 to .295. And he extended the recent hot streak with a 3-for-4, three-RBI performance in an 8-3 win over the Brewers on Saturday.
"Every time I go up there, I'm just looking for one pitch," Ramos said. "Make a good swing and try to put the ball in play and see what happens. That's what I like to do. I don't care if I'm hitting fourth, fifth, sixth. I just go out there and try to do my job. So if I've got runners on base, try to bring those runners in."
Daniel Popper is an associate reporter for MLB.com. He also can be found on Twitter @danielrpopper. This story was not subject to the approval of Major League Baseball or its clubs.