LaRoche picks up first multi-hit game of July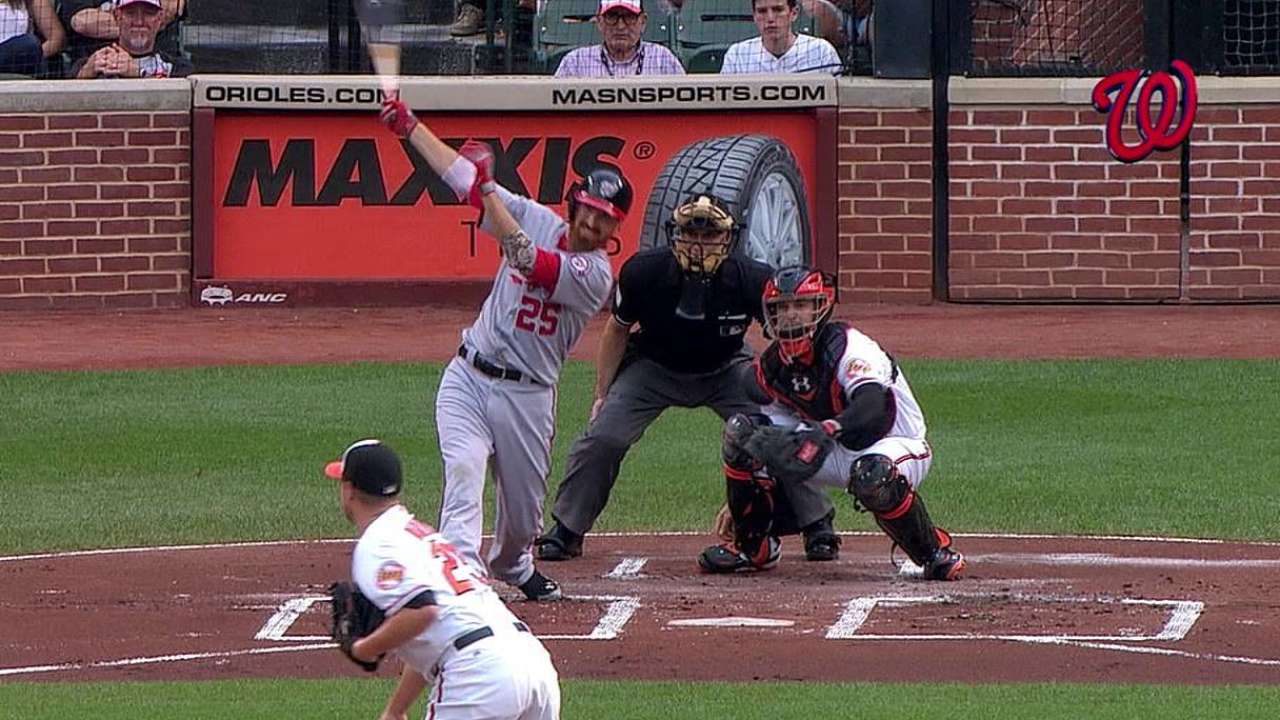 DENVER -- Jayson Werth delivered the game-winning hit in the Nationals' 5-4 win over the Brewers on Sunday, but it might have been an inconspicuous second-inning single that brought the biggest sigh of relief.
That early hit by Adam LaRoche broke an 0-for-16 slump for the Nationals' first baseman. He added another single in the fifth for his first multi-hit game since June 28.
It's been a difficult July for LaRoche. Even after Sunday's two-hit outing, he was batting .140 (7-for-50) in the month with no home runs and four RBIs.
Nationals manager Matt Williams said LaRoche has struggled with a mechanical issue in his swing.
"He stands up at the plate," Williams said, "and if he doesn't stay on top of the baseball with that top hand, it can dip a little bit. Then you start to see some balls that are lofted to left field. Knowing him as well as I know him, that's what I see when he's not right."
Williams, though, isn't worrying too much about LaRoche, who hit .307 with 12 home runs and 44 RBIs through the first three months of the season.
"It happens," Williams said. "We don't expect him to do as well for a full season as he did the first couple months. That's pretty good stuff. A little hiccup here and there is going to happen."
Nick Kosmider is a contributor to MLB.com. This story was not subject to the approval of Major League Baseball or its clubs.