Barrett continuing to gain confidence in bullpen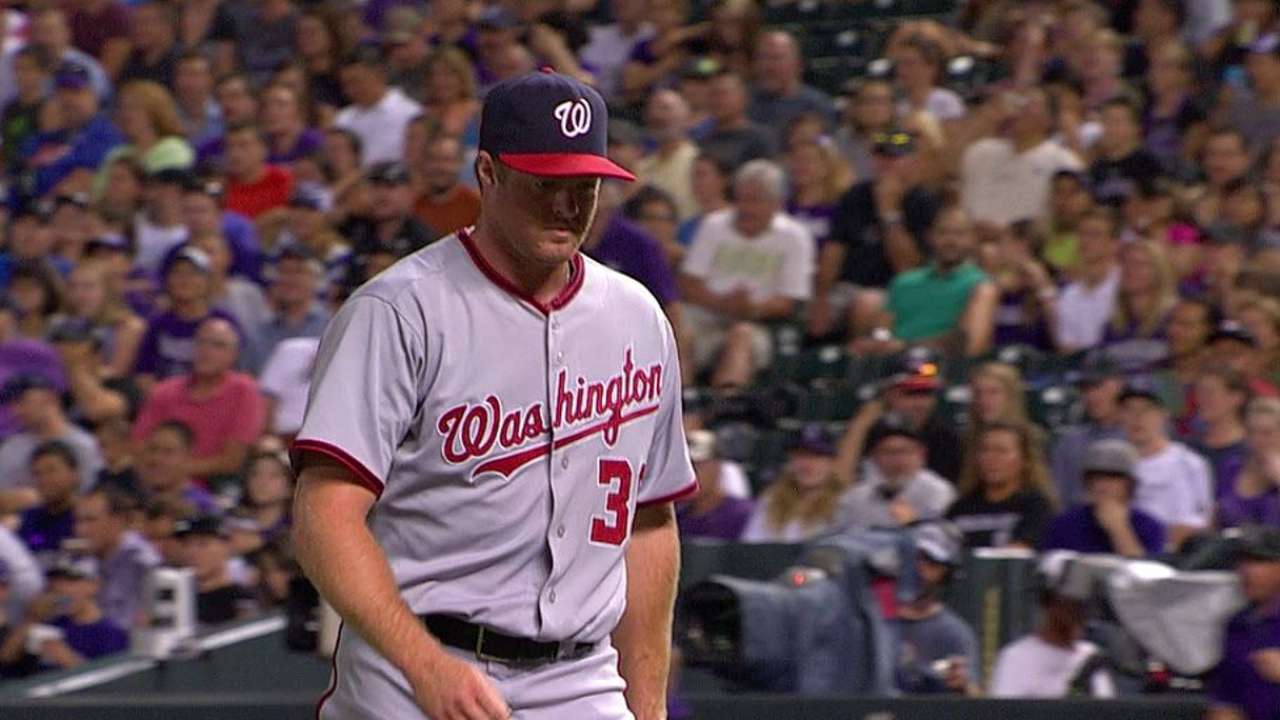 DENVER -- The deeper the run in a pennant race, the more pressure situations arise.
Nationals manager Matt Williams knows this well from a playing career that included five postseason trips and a World Series victory with the Diamondbacks in 2001.
It's why he was so encouraged by the performance of reliever Aaron Barrett on Monday. With the bases loaded with two outs in the sixth and the Nationals clinging to a 4-2 lead, Barrett struck out pinch-hitter Brandon Barnes with a nasty slider in the dirt.
The Nationals added three insurance runs from there to take over sole possession of first place in the National League East.
Williams said Barrett has continued to gain confidence in similar tense situations, a development that can only serve Washington well as playoff races intensify.
"It's important for everyone involved," Williams said, "for his confidence and certainly for our team. I think one of the first ones he had was against [Miami Marlins slugger Giancarlo] Stanton early in the season. He's faced some middle-of-the order guys in some high-leverage situations and has done a good job. He's accustomed to it now. He's not afraid to take chances."
Williams said it helps that Barrett has enhanced trust in his out pitch, the hard-biting slider.
Barrett's successful appearance made a winner out of starter Doug Fister, who was impressed with the rookie reliever's approach in his first outing at Coors Field.
"That was huge," Fister said. "He came in and got the out. He made three big pitches that counted and that's the kind of trust you have in your bullpen, and that's what they do. They come in tough situations and get it done."
Nick Kosmider is a contributor to MLB.com. This story was not subject to the approval of Major League Baseball or its clubs.