Nationals take to resodded outfield after concert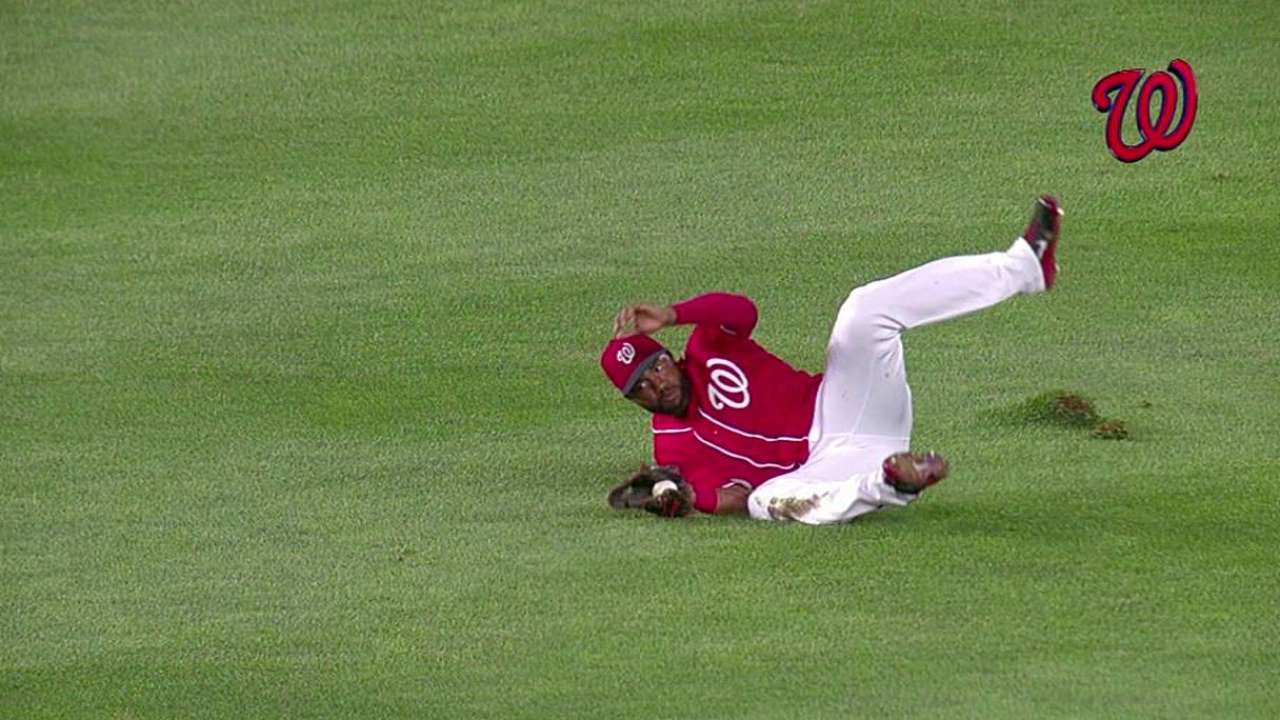 WASHINGTON -- The Nationals' grounds crew resodded a large area in the Nationals Park outfield on Wednesday night after a One Direction concert held at the stadium on Monday. Center fielder Denard Span went to check on the condition of the grass on Friday afternoon, accompanied by general manager Mike Rizzo, principal owner Mark Lerner and a member of the grounds crew.
"It's soft," Span said, when he returned to the dugout. "Real soft."
Still, it's an upgrade from what it looked like before the grounds crew put in the new grass. Span said he saw a picture illustrating the immediate aftermath of the concert, and the entire outfield was mud. Nonetheless, Span said he would just have to be extra careful regarding his footing, particularly when getting jumps on fly balls.
"What can you do?" Span said.
Span encountered issues with a soft outfield at Nationals Park earlier this month. On Aug. 4, the center fielder made a six-inch divot in the ground with his knee while making a sensational sliding catch against the Orioles. Nine days earlier, country music stars Jason Aldean and Florida Georgia Line played a concert at the stadium.
After the play, Jayson Werth came over and fixed the gaping hole for Span. But with Werth out of the lineup Friday night, will Span have to fix his own divots if he's forced to dive to the turf against the Pirates?
"Nah, I'll get [rookie Michael] Taylor to come over," Span joked. "He's definitely coming over to fix it."
Daniel Popper is an associate reporter for MLB.com. This story was not subject to the approval of Major League Baseball or its clubs.