McLouth to get second opinion on ailing shoulder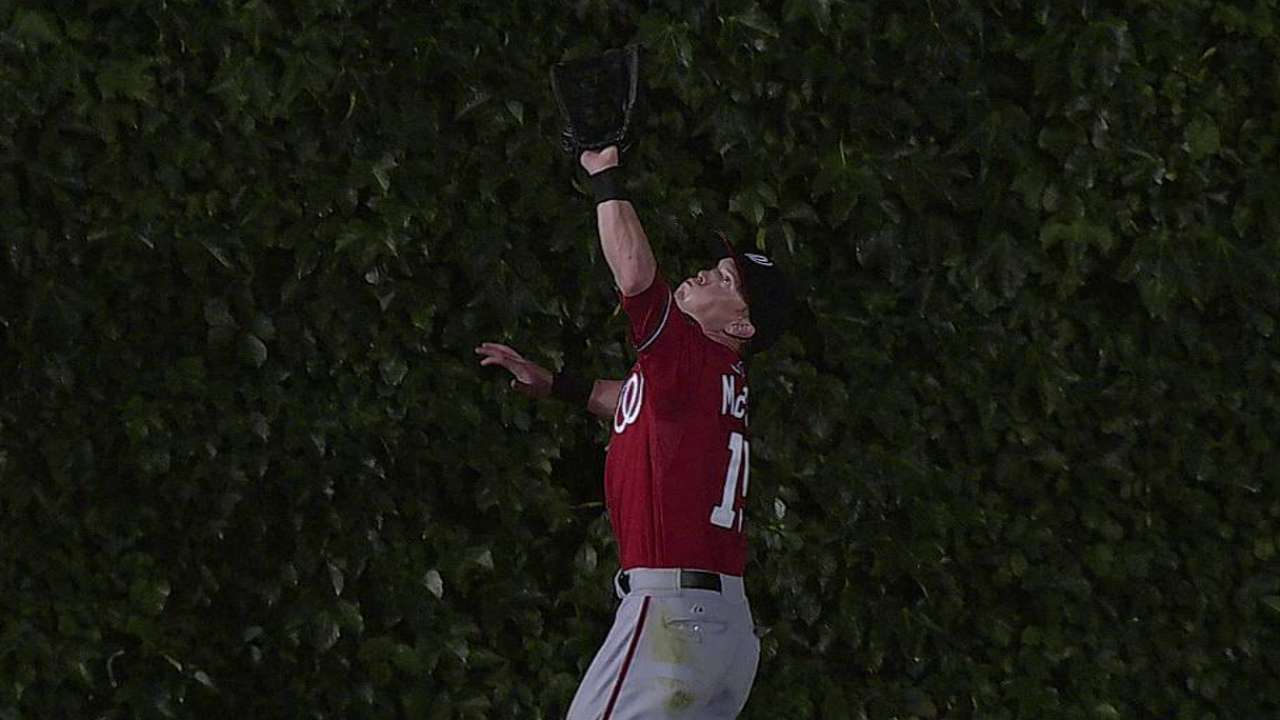 WASHINGTON -- Nationals outfielder Nate McLouth will get a second opinion on his ailing right shoulder from a doctor outside the team, manager Matt Williams said Friday. McLouth was placed on the 15-day disabled list on Aug. 4 because of inflammation stemming from a play in which he dove for a ball against the Marlins on July 28.
"It's not responding as well as he'd like it to respond," Williams said.
McLouth has done a variety of strengthening exercises and received a cortisone shot in his shoulder, but the rehab progress has not improved the injury. His move to the DL is retroactive to Aug. 2, meaning the Nationals can activate him as early as Sunday. However, Williams said McLouth is still in the "early stages" of his recovery, rendering that an unlikely proposition.
"It's not going quite as well as he'd like it to go. Doesn't mean it won't," Williams said. "Sometimes it takes longer than you would normally like. But he's going to go get a second look at it and see what that doc has to say, and then we'll make a determination from there what the next step would be."
Williams noted that getting a second opinion on an injury is a relatively standard occurrence among Major League players. Still, the circumstances leave the manager a little on edge.
"The fact that he's going to go have a second look is concerning, of course, because we would hope that it would just be taken care of and he'd be OK," Williams said. "But we want to do that to make sure that we're taking the proper path to making it better."
Daniel Popper is an associate reporter for MLB.com. This story was not subject to the approval of Major League Baseball or its clubs.