Werth potentially available off bench for Nats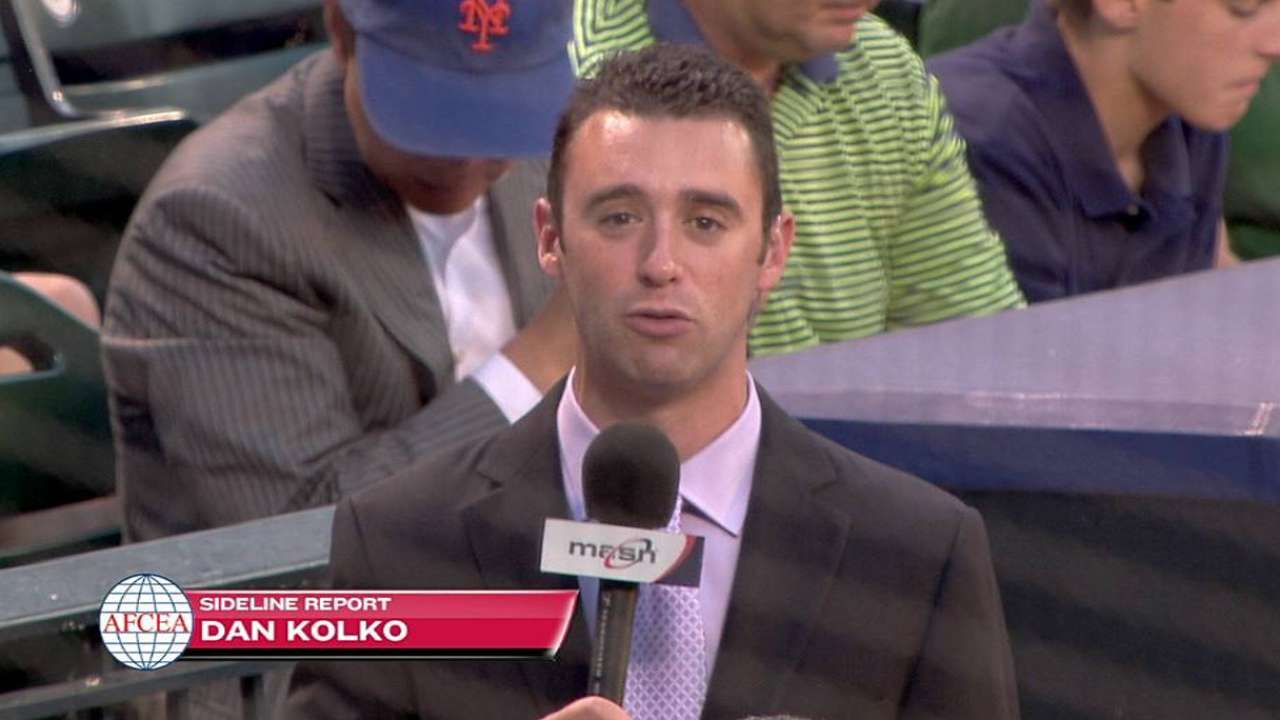 WASHINGTON -- Jayson Werth was out of the Nationals' starting lineup for the fourth straight game Friday because of an AC joint sprain in his left shoulder, but manager Matt Williams said the right-handed slugger could "potentially" be available off the bench for the team's series opener against the Pirates.
Williams said Werth ran, participated in outfield drills and threw lightly on Thursday. The right fielder hadn't arrived at Nationals Park when Williams addressed the media on Friday afternoon, but the first-year skipper said Werth would take swings off the tee at some point before the game.
"Make sure it feels good," Williams said.
Williams said Werth will "certainly" be available off the bench on Saturday and didn't rule out that game as a possible return date. However, the manager said he would like to see how Werth responds to a full day of baseball activity before slotting him back in the starting lineup for the first time since Aug. 10.
"If you're looking at all of that, it probably points to Sunday," Williams said. "But it could be tomorrow, too, depending on how he feels. So we'll see."
Daniel Popper is an associate reporter for MLB.com. This story was not subject to the approval of Major League Baseball or its clubs.