Werth's shoulder 'tender' after full workout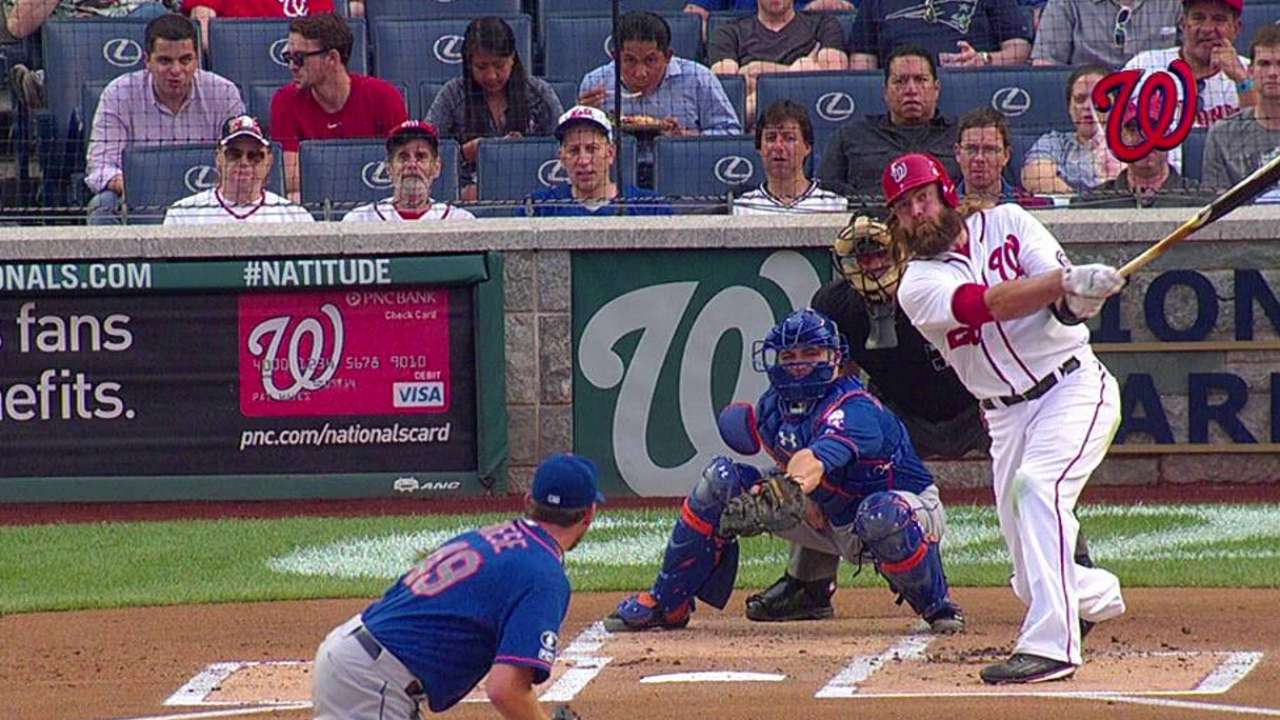 WASHINGTON -- Jayson Werth went through a full workout on Saturday -- including running, throwing and batting practice in the cage -- as part of his continued effort to return from a sprained AC joint in his right shoulder.
But after Saturday night's walk-off victory over the Pirates, manager Matt Williams said Werth felt some discomfort as a result of the extensive baseball activity.
"It was a little tender," Williams said. "He'll get through tonight and see how he feels when he wakes up."
The right fielder didn't play for the fifth straight game on Saturday due to the injury. Williams originally eyed Sunday as a likely return for Werth, largely because the 5:05 p.m. ET start gives the right-handed slugger some extra time to rest his shoulder. However, Saturday's setback could force Werth to take another day off to ensure he's healthy enough to return.
"He's going to do [the workout] again tomorrow early and see how he feels," Williams said. "If we have to take another day after today, we may have to do that."
Once Werth does return, Williams said the AC joint sprain shouldn't be a long-term concern, barring any freak accidents in the outfield.
"Unless he bangs it again, unless he does something to irritate it again, I don't anticipate it would be something that would cost him games," Williams said. "But you never know. If he dives, or if he goes into a wall or something, it could jar that joint a little bit. But I think it's calmed down pretty well.
Daniel Popper is an associate reporter for MLB.com. This story was not subject to the approval of Major League Baseball or its clubs.