Stammen proves his value in walk-off win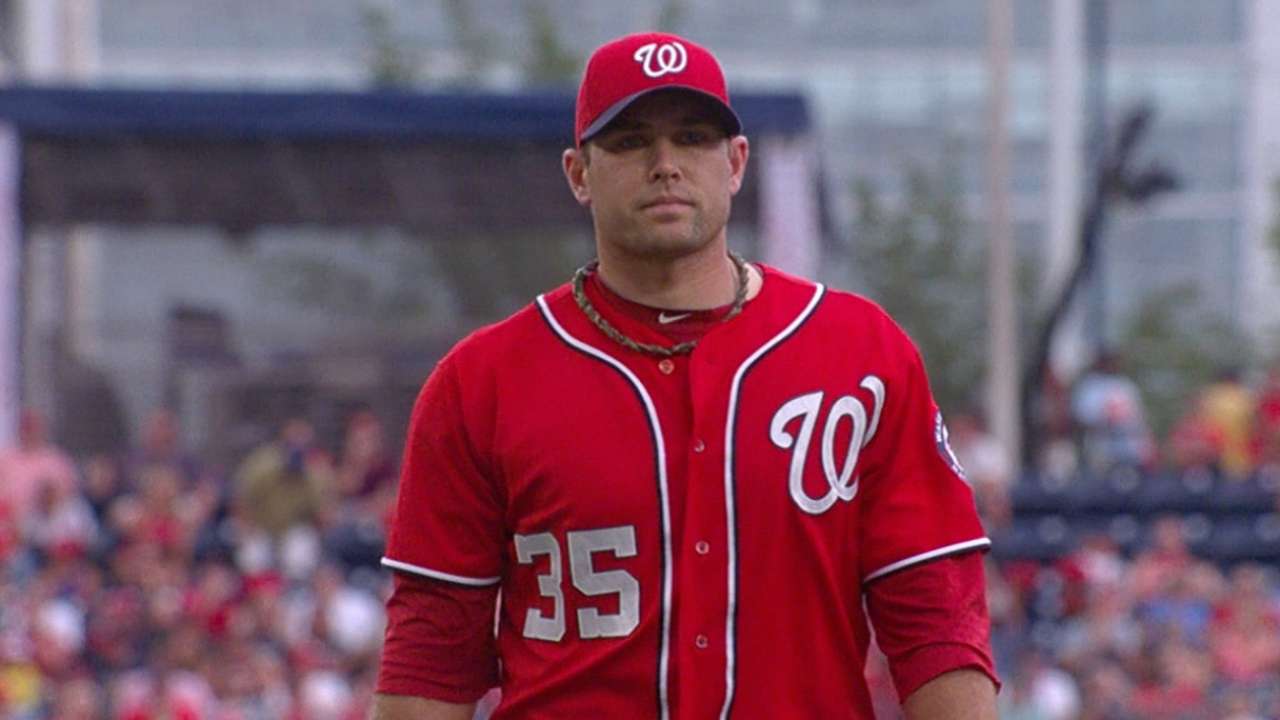 WASHINGTON -- Lost in the Nationals' impressive come-from-behind, walk-off victory over the Pirates on Saturday night was yet another stellar outing from reliever Craig Stammen.
After a shaky five innings from starter Gio Gonzalez -- the left-hander surrendered three earned runs, seven hits and two walks on 102 pitches -- Stammen fired three scoreless frames to provide the Nationals with an opportunity to stage a rally in the eighth, which Adam LaRoche capped off with a game-tying two-run blast.
It was the second time in his last three appearances that Stammen allowed no runs on one hits over three innings as part of a Washington walk-off win. On Aug. 7, the right-hander held the Mets without a run in the 11th, 12th and 13th innings before Bryce Harper ended the game with a home run.
"You can't [quantify his impact]. The guy can go out there for multiple innings," manager Matt Williams said Saturday. "Long guys don't get much credit, but they're really, really important to your team in games like this one. … They're valuable."
Daniel Popper is an associate reporter for MLB.com. He also can be found on Twitter @danielrpopper. This story was not subject to the approval of Major League Baseball or its clubs.