MLB.com Columnist
Bill Ladson
Williams eyeing September return for Zimmerman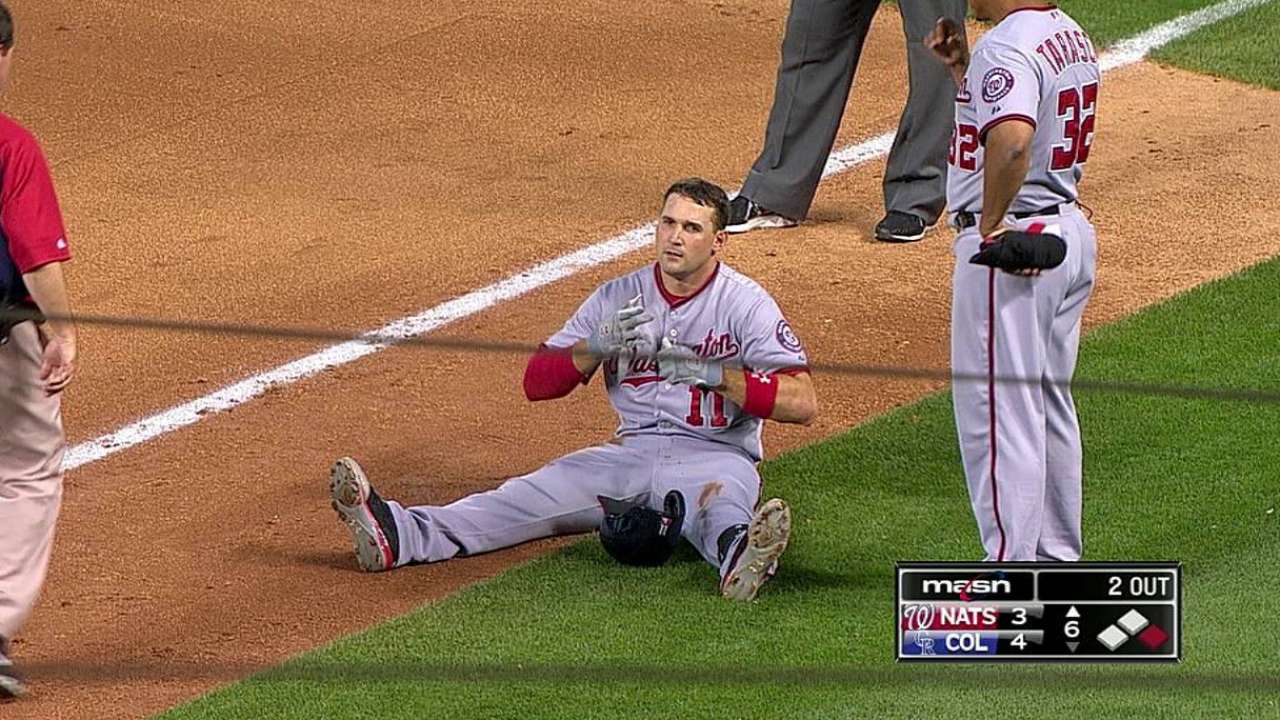 WASHINGTON -- Nationals manager Matt Williams said Wednesday that his gut feeling for the return of injured third baseman Ryan Zimmerman is "sometime in September." It's been nearly a month since Zimmerman suffered a Grade 3 hamstring strain running to first base in Colorado.
"Sometime in September. When? I don't know, but sometime in September," Williams said. "I don't think anything would happen until after [Sept. 1], because he still hasn't gone [through] the full gamut of tests. And then he would have to have some time to play."
Where Zimmerman goes on his rehab assignment when the hamstring heals is still in question, though. If he remains sidelined until the middle of September, the Minor League season could be over, as the regular-season slates for the Nationals' Class A, Double-A and Triple-A affiliates wrap up on Sept. 1.
In that case, Williams said Zimmerman could potentially play in the instructional league in Florida, which starts Sept. 13. If it's before then, Williams said the team would stage simulated games for Zimmerman.
"Whether it's [at-bats], fielding balls or being in the outfield or being at third or any of that," Williams said, "we'll put him through the whole schmear and make sure he's ready to go."
Daniel Popper is an associate reporter for MLB.com. This story was not subject to the approval of Major League Baseball or its clubs.