LaRoche playing through minor back tightness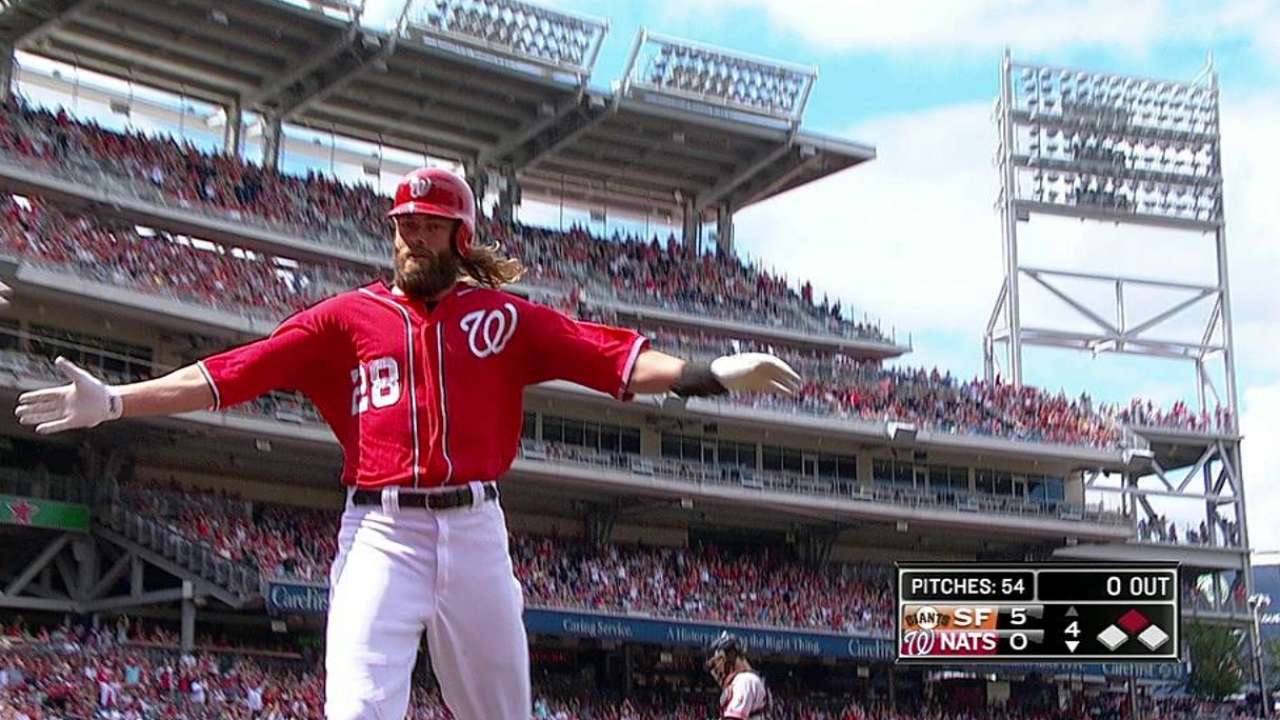 PHILADELPHIA -- Nationals first baseman Adam LaRoche has been dealing with minor back tightness, an issue he said has caused him discomfort on and off for a few years.
"It just takes one thing like sitting in the wrong position," LaRoche said.
LaRoche said long flights -- like the one the Nationals will embark on after Wednesday's game as they fly to Seattle for a three-game series that begins on Friday -- don't give him as much trouble as long bus rides -- like the one the team took from Washington to Philadelphia for its current series with the Phillies.
"I can lay down there, it's different," LaRoche said about the flights.
Before getting a day of rest on Tuesday, LaRoche had played every inning in the month of August. LaRoche was in the lineup on Wednesday.
"He's held up well. We've tried to give him some days, and certainly the off-days mixed in there help," Nationals manager Matt Williams said. "But he's been producing. He's playing well. His legs feel good. The little back issue is not a huge deal. He's had that before. Every once in a while it gets a little cranky."
Erik Bacharach is an associate reporter for MLB.com. This story was not subject to the approval of Major League Baseball or its clubs.