Asdrubal makes smooth transition to NL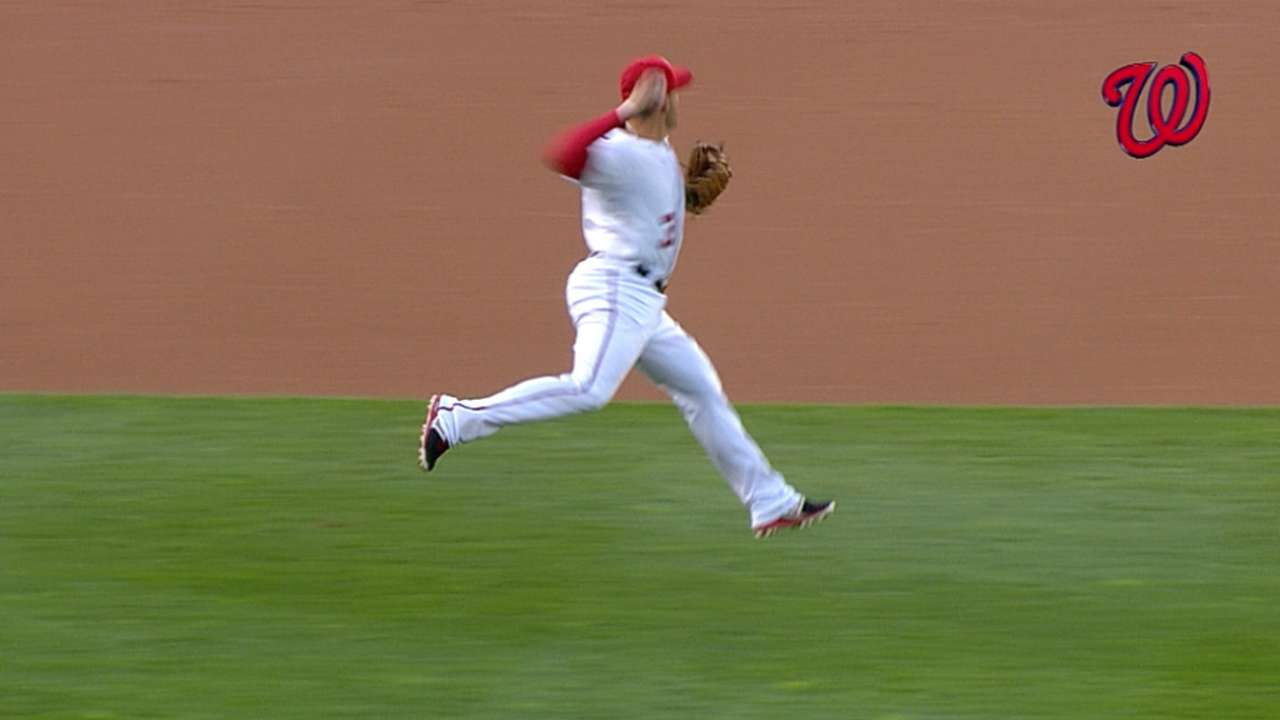 PHILADELPHIA -- Since donning a Nationals uniform, Asdrubal Cabrera has had to make two significant adjustments: playing in the National League and playing second base.
So far, it's been a seamless transition for Cabrera, who spent his entire career with the Indians in the American League prior to arriving in Washington. After hitting .246 in 97 games for Cleveland earlier this season, Cabrera hit .273 in his first 22 games as a National.
"You look at a learning curve because he hasn't seen these guys a lot, being in the American League," manager Matt Williams said. "But he knows how to hit. He knows what to do. He'll get a feel for the pitcher and have a game plan that may change during the course of the game, depending what he's seeing. Depending on what he's seeing, and the veteran guys have that ability."
Cabrera logged 149 starts at second base in seven seasons with the Indians, but his last one came in 2009.
"Playing second base, there was some question of him being able to do that," Williams said, "but he's stepped right in and done it.
"I understand as an infielder that if you've been there as many games as he's been there, 150 over his career, then it takes a few days, but just step back in and find that feel again. But he can do it. He's done really well for us."
Erik Bacharach is an associate reporter for MLB.com. This story was not subject to the approval of Major League Baseball or its clubs.